ZBOX Nano D518 Features An ARM Processor, Android 4.3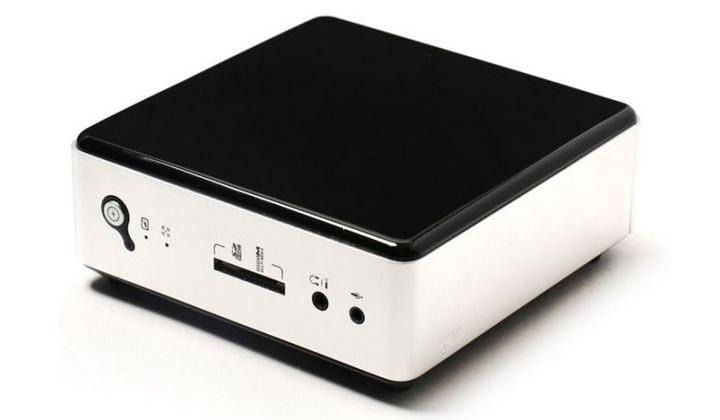 Zotac has rolled out the red carpet for a new small-form-factor PC, this one toting a Freescale i.MX6 Quad processor. The ZBOX Nano D518 measures in a bit bigger than your average Roku box, and includes Android 4.3, making it a solid option for an entertainment set-top-box rather than a home computer.
The latest ZBOX sports the same square design of its siblings, with a white and black color theme and measurements of 5- x 5- x 1.8-inches. It doesn't feature a fan, making it silent, and uses 4.5 watts of power when under normal usage, keeping its electricity pull low.
The D518 has solid specs (for a set-top box, at least), offering 8GB of internal storage and a gigabyte of RAM. As expected, there's an SD card to expand the storage and make data transfers easy, as well a 2.5-inch drive bay if you really need to boost the device's storage.
Rounding out the ports is HDMI, Ethernet, and four USB 2.0 slots, and microphone/headphone jacks. Wireless connectivity is 802.11 a/b/g/n (there's no mention of Bluetooth). The device is priced at $190 USD and will launch in September.
SOURCE: Liliputing