Zboard 2 electric skateboard has up to 24 mile range per charge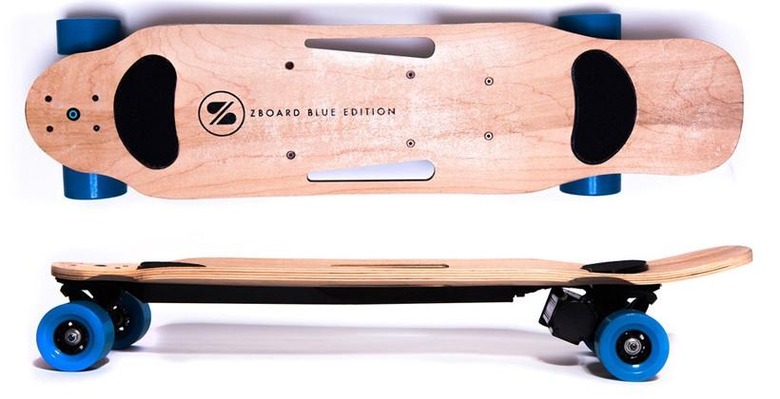 Anywhere you go you will likely see someone riding a skateboard. Lots of people use them for fun and to get from one place to another. A new electric skateboard called the Zboard 2 has landed and it is offered in two versions, the Zboard 2 Blue and the Zboard 2 Pearl. Zboard 2 has 500W brushless motors that make it faster, more powerful, and more efficient than previous Zboard models.
The brushless motors allow the Zboard to coast more naturally and allow the rider to push the Zboard when the battery is dead or turned off. The builders use waterproof connectors allowing the Zboard to be ridden on wet surfaces without damaging electronics.
Weight on the Zboard is 16 pounds and the deck is cut with two handles in it for carrying. The Zboard 2 also has a LED headlight and taillight for riding in the dark. The battery inside the Zboard 2 recharges in 90 minutes from completely dead and works on 110v and 220v electricity.
Zboard 2 is on Indiegogo right now seeking $50,000 to go into production and has raised over $239,000 so far with 16 days to go. A pledge of $949 will get you a Zboard 2 Blue. The Zboard 2 Pearl will set you back $1149.
SOURCE: Indiegogo