ZAGGkeys Flex keyboard works with smartphones and tablets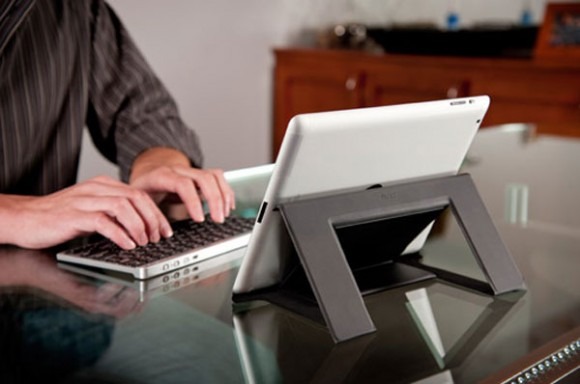 If you have more than one tablet or smartphone that you use on a regular basis and you want a keyboard that will work with just about any of them ZAGG has a new offering you might want to check out. The new keyboard is called the ZAGGkeys Flex. It uses Bluetooth to connect to your device and it has a universal stand that will keep your device standing in portrait or landscape.
The keyboard is powered by integrated rechargeable batteries. The keys on the keyboard also have some for using special features of your device. The keys themselves appear to be the chiclet island style that is popular on Asus devices.
ZAGG specifically says that the keyboard will work with the iPad, iPhone, Galaxy Tabs, and other tablets and smartphones. The keyboard is a CES Innovations honoree for 2012. It is shipping right now for $79.99. The keyboard measures 9.4" L x 4.8" W x 0.65" H with a weight of 11.3 ounces.