Zagg Auto-Fit keyboard case is tablet-agnostic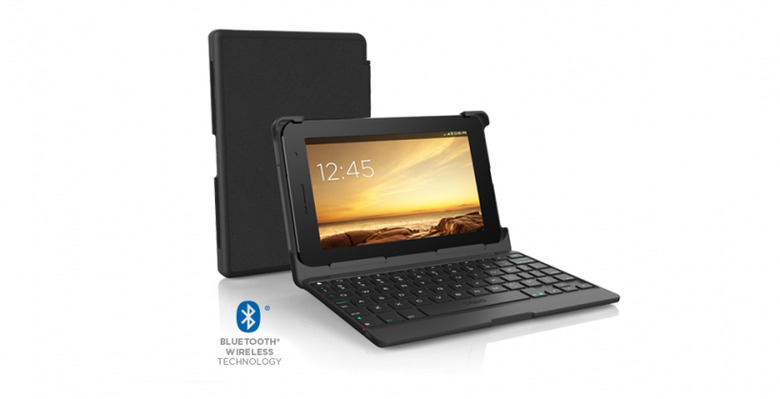 Zagg has launched the first of three tablet cases designed to fit nearly any Android tablet available, whether a name-brand slate or a generic device from an unknown company. In addition, the Auto-Fit is spring-loaded and hinged, allowing the tablet to be adjusted like a laptop display.
The Auto-Fit case fits 7-inch tablets ranging in size from 6.3-inches to 7.87-inches wide, as well as 4.37- to 4.84-inches high and up to 0.41-inches thick. The tablet's connection to the keyboard is done with Bluetooth.
The keyboard has an integrated battery that retains its charge when the case isn't in use, with the maker saying it'll last up to a full year of regular use before needing to charge again. The case itself, meanwhile, wraps around the tablet is designed to protect the slate.
There is also a version of the Auto-Fit for 8-inch tablets, as well as 10-inch tablets, both of which are listed as "coming soon". The 8-inch model will fit slates up to 8.63-inches wide, and the 10-inch model will fit tablets up to 10.47-inches wide.
The 7-inch model is priced at $80 USD.
SOURCE: Zagg