Yuneec Breeze First-Person View Controller lets you be onboard your drone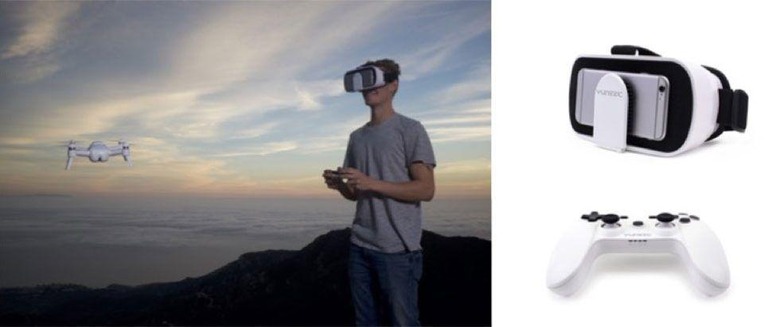 The problem for many people who want to fly drones is that they can be a bit hard to pilot when they are coming towards you. Anyone who has ever found one knows the challenges controls making the drone move in the opposite direction pose. Yuneec has a controller that will take that challenge away and lets the pilot see what the drone sees as if they were on-board the drone. The controller is called the Breeze First-Person View Controller.
The controller connects to the smart device of the pilot via Bluetooth and allows the Breeze drone to be controlled with physical joysticks and buttons. It is compatible with the Breeze Cam mobile app for iOS and Android. The smart device is turned into a screen that is held by the handset for a first-person perspective from the Breeze onboard 4K camera.
Yuneec says that the piloting setup creates a very interactive and immersive experience. It should also make it easier to pilot since you will be looking from the drone's perspective. The controller has a normal mode as well that works when the pilot places the smart device in the controller rather than in the headset.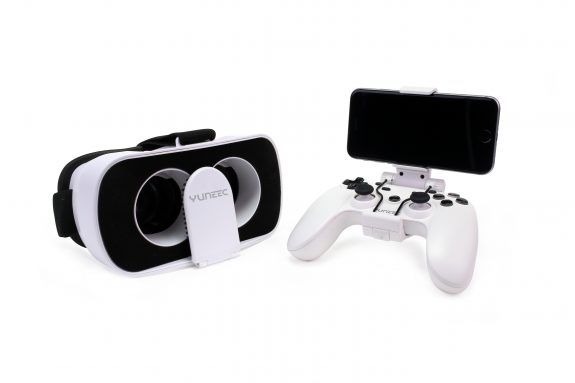 The Breeze is described as a flying camera rather than a drone and it is designed to be compact and flyable indoors and out. The controller has a range of 100m and an internal 600mA battery. The googles weigh in at 200g and support devices from 4.7 to 6-inches and give a 110-degree FOV. The Breeze FPV Controller is available for $69.99 now.
"At Yuneec, our engineers are always pushing the envelope to develop creative solutions that deliver the best experience for the consumer,"said Yu Tian, chief executive officer of Yuneec International. "The Breeze FPV controller enhances the flying experience for Yuneec pilots by literally putting them in the driver's seat of their drone. While operating the Breeze, they'll have more confidence, greater perspective and more creative possibilities at their disposal."