YUBZ CLIPO Bluetooth Headset Released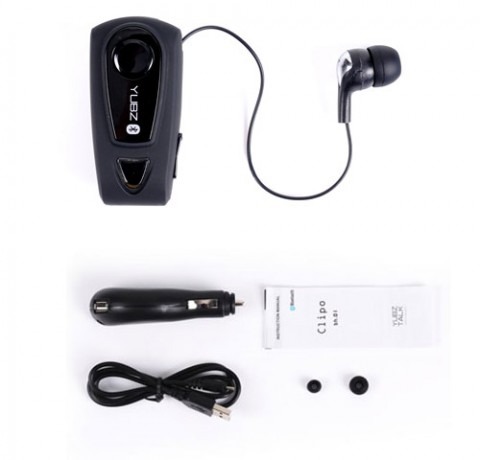 If you've been looking for a new Bluetooth headset option, then you might just be in luck. YUBZ just released  a brand new headset called the CLIPO which is a convenient little device that takes a bit of a different spin on the earpiece idea.
This new headset can be clipped to your shirt, jacket or whatever to keep it out of the way and then the earpiece can fit in your ear snugly, which helps to block out noise. The earpiece features a retractable cord, so the bulk of the device stays attached to your shirt and just the earpiece is in your ear.
You can get 168 hours of standby time on a single charge and up to 8 hours of talk time. The CLIPO can be charged by USB and is available in numerous color options like jet black and sky blue. You can get the CLIPO from YUBZ now for $59.95.