YouView launching in the UK this month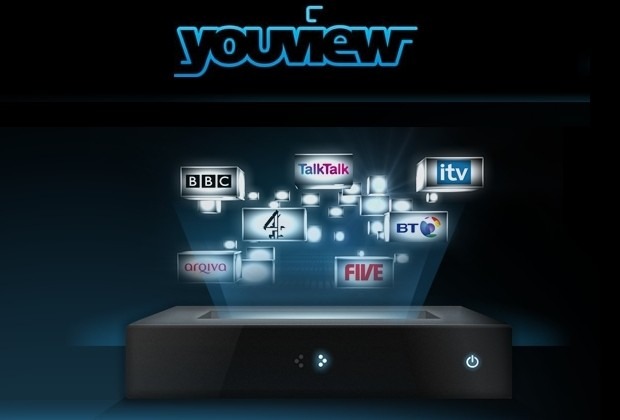 The UK is getting a new way to watch television today with the introduction of the YouView set top box, which offers on-demand content from the likes of the BBC, ITV, and Channel 4 in addition to standard Freeview content. Lord Sugar unveiled the box today in London, saying that it offers an easy to use interface while combing live TV with on-demand internet content.
The on-demand content partners at launch will include the BBC, ITV, Channel 5, and Five, with television shows and movies being pulled down from their current online libraries. The box will feature an EPG that will allow you to see what's currently showing on Freeview channels, and also look at programming schedules seven days in advance. On top of that, the box plays nice with HD channels, and you can pause and record live TV.
YouView will be available in two options; a subscription free set top box for £299, or subsidized as part of an internet or phone package. The box will be available in stores like Amazon, John Lewis, Richer Sounds, and Comet. YouView will be available for purchase towards the end of July, and BT and TalkTalk are expected to announce their packages including the box shortly.