YouTube TV unveiled: live television with major networks, sports, and DVR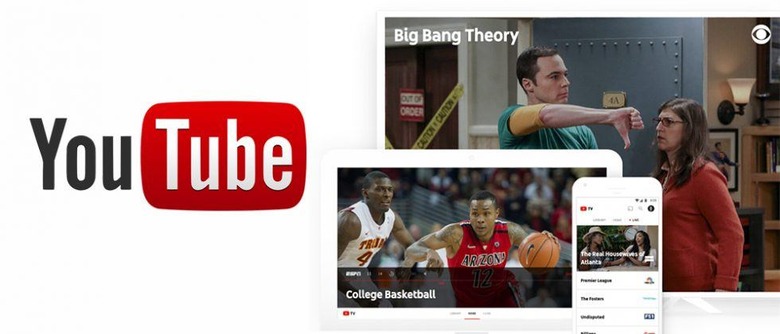 We've been hearing about it for a while, and now it is officially here: YouTube TV, the service's own live streaming television service. Here no doubt to take on the likes of PlayStation Vue, DirecTV NOW, Sling TV and similar, YouTube TV gives subscribers access to major networks like ABC, CBS, and FOX, as well as major sports networks, an unlimited cloud DVR, and even six accounts under a single monthly subscription. And, of course, there's no contract to keep you shackled.
YouTube TV is designed to give users access to their favorite live television content without the burden of a cable or satellite subscription. The service costs $35/month, and gives subscribers up to six accounts, each one being available with its own DVR storage and personalized recommendations. This means a single family can each set up their own accounts and manage their own shows and DVR.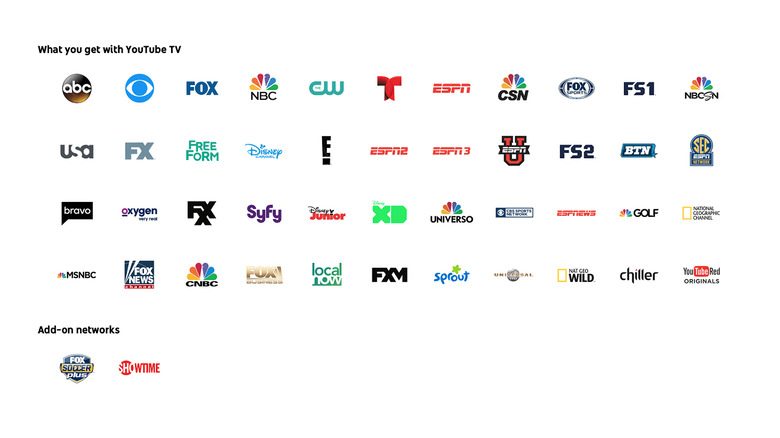 Those who sign up will get access to YouTube Red Originals content as well as 'dozens of popular cable networks.' You'll get access to the big ones — ESPN, ABC, CBS, Fox, and NBC — as well as other things like Fox News, FX and USA, E! and Bravo, and more. There are also optional add-ons for extra fees, such as Showtime and Fox Soccer Plus. More than 40 networks are available at this point.
The cloud DVR feature is particularly welcomed, and is also unlimited — you won't have to pay extra, and you won't run out of space. Shows can be recorded simultaneously, and they'll remain in the DVR for nine months or until you delete them, whichever comes first. Content can be watched using Chromecast, iOS, and Android. To find out whether the service is available to you, hit up this link.
SOURCE: YouTube