YouTube TV apologizes for World Cup outage with free week of service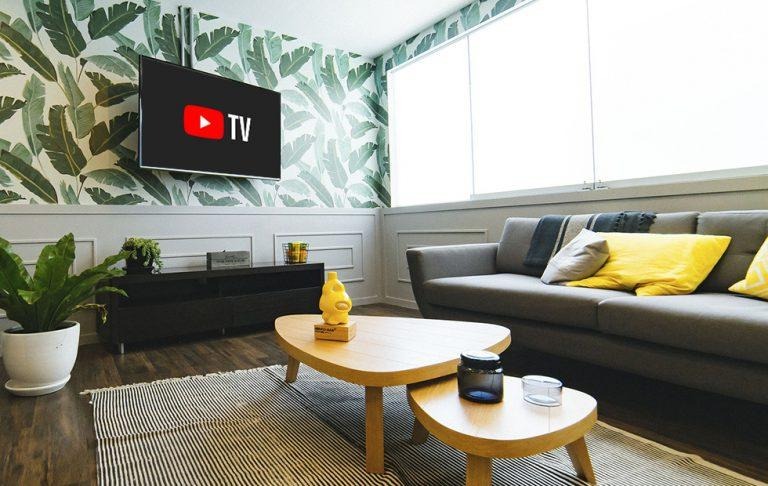 A couple of days back, YouTube TV found itself in a bad position at what was probably the worst possible time. During the World Cup match between England and Croatia, YouTube TV's streaming service went down, and it took Google about an hour to fix the problems. This, as you can imagine, left a lot of YouTube TV subscribers livid.
At the time, YouTube apologized for the outage, but a simple apology isn't always enough to make things right. Yesterday, YouTube TV starting sending out emails to subscribers that not only apologize for the outage, but also offer an olive branch of sorts. A copy of the email was obtained by Droid-Life, which shared a screenshot of the message in full.
To apologize for the outage, YouTube will be crediting subscribers with a free week of service. Depending on the package you're subscribed to, you could be paying either $35 or $40 per month, so getting a week for free should work out to a nice little discount.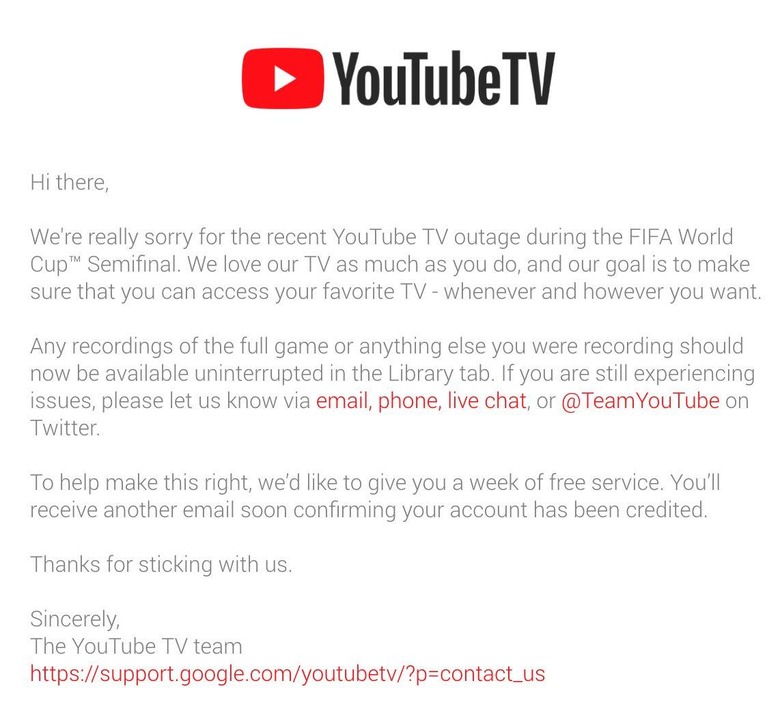 Additionally, YouTube says that any recordings that were in-progress at the time of the outage should be available to view in full. This includes recordings of the full game, so if you've somehow managed to avoid spoilers for the match (which seems nearly impossible), you can at least watch it back in its entirety now.
YouTube ends the email by saying it will alert users again when the credit has been applied to their accounts, so keep an eye out for an additional email. In the meantime, head down to the comments section and let us know if a free week of YouTube TV is enough to make up for an outage that prevented a lot of people from watching a highly anticipated World Cup match.