YouTube now supports 60fps live gameplay streaming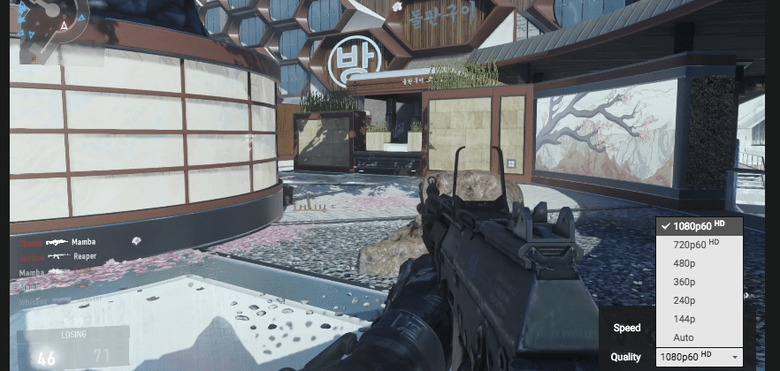 Gamers who enjoy viewing high quality gameplay footage on YouTube will be pleased to hear the video site is now supporting 60 frames-per-second for live streaming. It was only last October when YouTube began offing 60fps playback of videos that had been uploaded, allowing Call of Duty fans to watch buttery smooth footage. To make the jump to including gameplay being live streamed in only seven months is quite impressive.
YouTube says the 60fps option is still in early testing, and thus requires viewers to be using a HTML5-compatible browser (that includes the latest versions of Chrome, Firefox, Safari, Internet Explorer, and Opera). 60fps live streams will also automatically be encoded in both 720p60 and 1080p60 formats. If users are on a device that can't handle 60fps, or doesn't support HTML5, streams will be converted to 30fps.
That other part of YouTube's announcement is that all live video streams will now use HTML5 playback. This brings features to live broadcasts such as being to rewind to watch something again, then watch at double speed to catch up. YouTube is also making it easy for developers whose apps use their live streaming API, giving them tools to easily enable 60fps.
While 60fps live streams will also benefit fast-paced activities like sporting events, YouTube's new feature is clearly way keep up with rival Twitch, a very popular gameplay streaming service. To help gain support, YouTube worked with video capture vendors Elgato and XSplit on updated versions of the Elgato Game Capture, XSplit Broadcaster, and XSplit Gamecaster, all available for download today, allowing them to easily support 60fps live streams.
SOURCE YouTube