YouTube now offering NVIDIA 3D Vision video streaming globally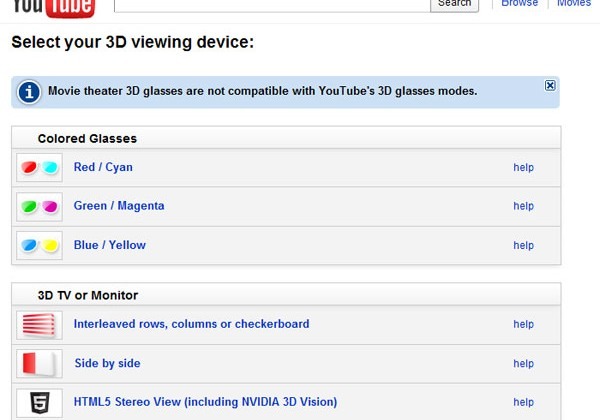 One big factor that is holding back the adoption of 3D in the home is the lack of content. The other big factor is the high cost of 3D hardware. NVIDIA has been offering its 3D Vision system for the PC for a while and the system is reasonably priced compared to 3D TVs for the living room. NVIDIA has made a big announcement along with YouTube today. 3D Vision compatible video is now being streamed globally via YouTube.
The move was made in part to support the numerous available 3D camcorders that are on the market today. To view the 3D video the user has to have a 3D Vision compatible computer and be running the latest version of Firefox. The YouTube website allows the users to choose the style of glasses they are using and what sort of 3D tech their screen supports.
"Firefox with 3D Vision creates a stunning and smooth 3D video experience using HTML5 video based on open standards," said Jay Sullivan, VP of Products at Mozilla. "3D Vision from NVIDIA is a great example of the rich, innovative experiences that are being built on top of the speed and graphics power that Firefox delivers to the Web." This is really good news and if you are using NVIDIA 3D vision, let us know how the video looks from YouTube.