YouTube names Minecraft as most streamed game of all time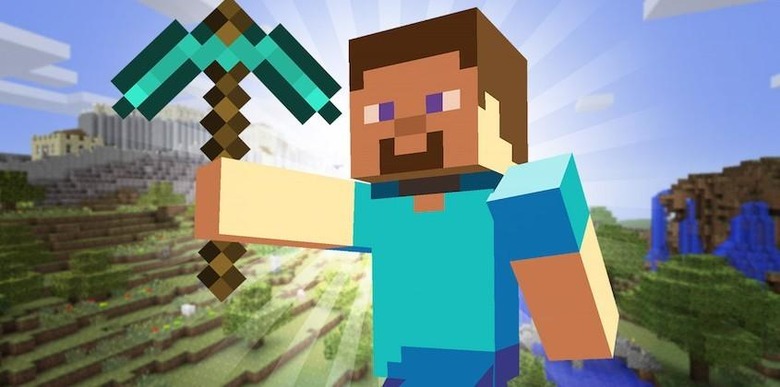 Well, it's official Minecraft fans, your gameplay videos are officially clogging up YouTube. The steaming video service revealed on Wednesday that the virtual brick-building/sandbox game is the most-watched video game of all time. YouTube says that there are more than 42 million videos with Minecraft game content in them, accounting for more hours of footage than any other game. "Minecraft" is even the second-most searched for term on the website, meaning there is something finally rivaling "funny cat videos."
The Minecraft-related video on YouTube range from showcases of incredible in-game constructions to "Let's Plays," videos where a player invites viewers to join them as they make their way across the game's unending landscape. In a statement to the Washington Post, YouTube's head of gaming content Ryan Wyatt noted that Minecraft's achievement on the video service is "a testament to publisher Mojang's understanding the marketing capacity and power of our content creators."
YouTube actually revealed a list of its top 10 most streamed video games in recognition of its 10th anniversary. Grand Theft Auto, the open-world crime game series, scored the second place spot, while mega hits like Call of Duty and League of Legends also made the list. Check out the full list below:
1. Minecraft
2. Grand Theft Auto
3. League of Legends
4. Call of Duty
5. FIFA
6. Garry's Mod
7. The Sims
8. Five Nights at Freddy's
9. Puzzles & Dragon
10. Dota 2
Wyatt noted the coincidence of how most of the games on the list were open-world themed, and offered grand opportunities of "imagination and entertainment." Some of the other games on the list, however, are big on mobile platforms like iOS and Android, such as Five Nights at Freddy's and Japan's Puzzles & Dragons.
SOURCE Washington Post