YouTube Music rolls out upload feature, Play Music migration coming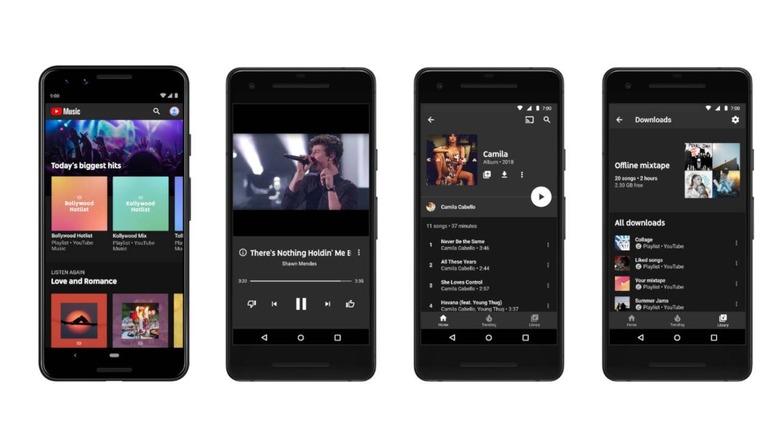 The end for Google Play Music seems to finally be at hand. It has, so far, co-existed with YouTube Music but only because the latter still lacks the features that have kept Play Music subscribers from abandoning it. Now, however, Google has finally flipped the switch for at least one of two long-awaited features, allowing YouTube Music subscribers to store their own files on the service.
Google Play Music set itself apart from its rivals in the music streaming biz by allowing subscribers to upload whatever music they already own in addition to buying albums or paying for streaming. Other services, like Amazon Music, have offered the same but only for a while. Play Music's demise in favor of YouTube Music had some worried that they will lose that ability as well.
YouTube is now putting those fears to rest by officially revealing YouTube Music's upload feature. It isn't yet available to all users and the only way to upload music, for now, is through YouTube Music's web site. It isn't known if it will be possible to do so from the mobile app in the future but uploaded music will be accessible from both Web and mobile.
YouTube also details the scope and limitations of this feature. While music you upload will always be available ad-free and offline even without a premium subscription, they will only be visible to the user, not even to members of a family plan. Uploaded music will also not influence music recommendations.
Those who already uploaded their files to Google Play Music and don't want to go through it again will have to wait a bit longer. YouTube promises that a seamless way to transfer music will be provided closer to the day that Google Play Music will shut down.