YouTube launches four new original shows for kids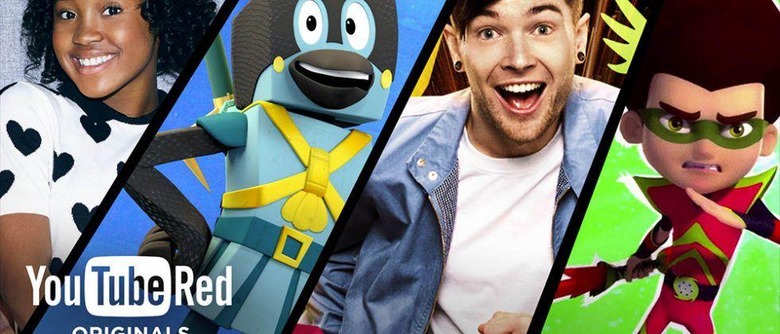 YouTube is getting into the original content market, and its efforts now include the introduction of four new shows made specifically for kids. The shows will be available under YouTube Red, and were made for YouTube Kids in particular. The company plans to start rolling out its new kids shows this spring; they feature top YouTube Creators, as well as Fruit Ninja, the fruit-slicing app.
YouTube Kids is the service's previously launched app tailored for children, giving them easy access to a bunch of kid-friendly videos. According to YouTube, its Kids app has had more than 30 billion views since launching, and it has more than 8 million active viewers watching video every single week. That makes it quite an attractive platform for launching original content, something YouTube has been working toward for a while.
The company has officially announced the upcoming launch of four original shows, all of which it describes as being 'series,' indicating they are of the multi-episode variety. In addition to Fruit Ninja, the shows are made with the service's creators DanTDM, 'TheAtlanticCraft's Joe and Cody duo, and L2M.
The four new shows are as follows: "Hyperlinked," a series that follows five girls who work to create a website for girls; "DanTDM Creates a Big Scene," which follows him and his 'animated friends' in a battle against misadventure and mayhem; "The Kings of Atlantis," an animated series featuring Joe and Cody; and "Fruit Ninja: Frenzy Force," which features four Fruit Ninjas with, appropriately enough, a juice stand.
SOURCE: Google Blog