YouTube launches Campaigns, a "digital thermometer" for non-profits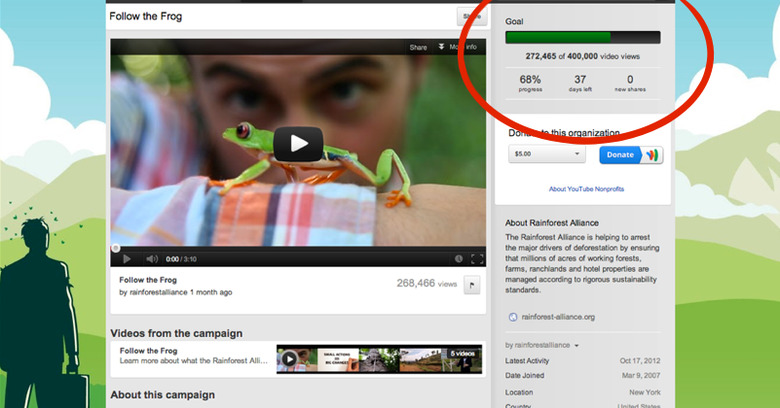 If you've worked with a non-profit organization before, then you undoubtedly know what a funding goal thermometer is. It's essentially a giant thermometer drawn onto a poster board and colored in with red marker whenever a non-profit gets a donation. Today, YouTube added something similar to that to some of its videos.
Through the site's Non-profit Program, YouTube has added a new feature called Campaigns, which allows non-profits to create campaigns in order to achieve goals like increasing views or subscribers. With this new feature, they can track their progress with a new completion bar that shows how many views a video has gotten — similar to a giant thermometer.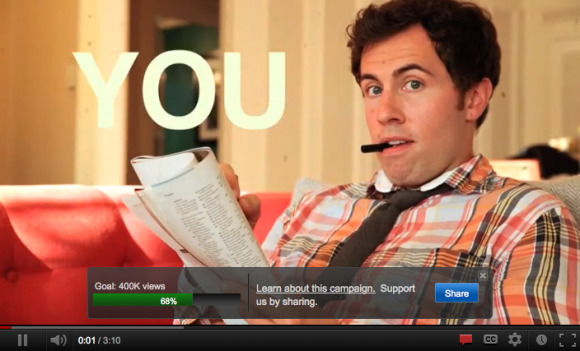 Multiple videos can be added to a single campaign, and these videos will feature an overlay that shows the completion bar, as well as a custom message that encourages viewers to share the video, or even donate and contribute time or money for whatever campaign a non-profit might be running. The completion bar will also be displayed in the non-profit's YouTube channel.
YouTube says they have more than 18,000 non-profit organizations in their Non-profit Program and that the site is "always looking for ways to help nonprofits turn video views into greater awareness, petitions signed, laws changed, dollars raised, and lives saved." Since a lot of users hate any kind of pop-ups or annotations on YouTube videos, hopefully the non-profit overlay will at least get a little bit of respect.