YouTube Go lightweight app is only 9MB, exits beta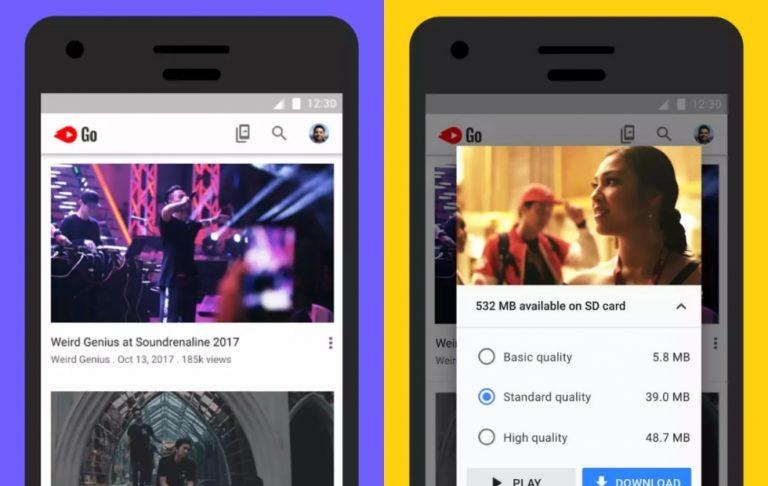 Back in February, YouTube introduced the public beta of YouTube Go, a lightweight version of its mobile app. As with Facebook Lite and things similar to it, YouTube Go is designed to cut down on how much data is used by the service, making it ideal for those primarily using limited data plans instead of WiFi or unlimited plans.
The odds are pretty good that you're content with the regular YouTube app, but YouTube Go is worth giving a second look. There's a particular feature found in YouTube Go that you can't get in the regular YouTube app — sharing downloaded videos with friends over Bluetooth, eliminating the data load altogether (aside from the downloading part, of course).
The app's download feature means users can download the videos they're interested in while connected to WiFi, then watch them later when they don't have a decent connection. Users ultimately have control over their data, such as being able to preview a video before deciding whether to actually watch it, plus choosing how much data can be used for the videos.
In addition, this lightweight version of the YouTube app is designed to work with older, slower phones, such as ones with a low amount of storage space. As such, the app is only 9.4MB in size, making it incredibly small, especially considering the features it manages to retain and offer.
These features are targeted at emerging markets, and as such YouTube Go is only officially offered in Indonesia and India. However, lightweight apps are popular with some users elsewhere who are using older phones or who are on limited connections; if you're one of those users, you can find an APK for the app online and side load it yourself.
SOURCE: Android Police