YouTube Gaming app is finally closing up shop this week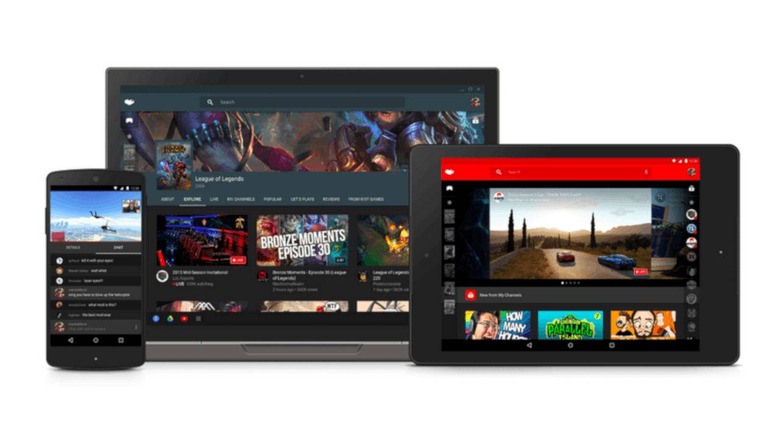 YouTube may be the king of Internet videos but when it comes to live streaming game (and sometimes other creative endeavors), Twitch, now owned by Amazon, still lords it over many of its competitors. Naturally, YouTube wanted to challenge that status quo and make itself the hub of all gaming-related video activities. Its solution of a standalone YouTube Gaming app failed and it is now shutting that down at the end of the month.
To be clear, YouTube isn't giving up yet on the idea of "YouTube Gaming". It still has its eyes set on that potentially lucrative market. In fact, YouTube says it is doing this exactly to appeal to gamers and make that YouTube sub-community thrive.
Launched in 2015, the YouTube Gaming app was intended to focus on gaming-related content only and move any other type of content out of the way. In the end, however, YouTube noticed that users continued using the main app anyway and the standalone app only increased the confusion. So last year, it announced it would be shutting down the app in March this year but postponed that to May 30 instead.
YouTube's help page now tells users to set their bookmarks to www.youtube.com/gaming. And they will have to do it from some bookmark or launcher because you can't set that as your default home page for YouTube. In other words, if gaming was all you cared about in YouTube, you'll still be treated to the rest of YouTube before you get to that section, at least on mobile.
The transition won't be completely seamless though. YouTube recommends merging YouTube and YouTube Gaming subscribed channels and you'll have to do that manually. You also can't carry over your saved YT Gaming content. YouTube promises it will find ways to better organize game content on YouTube but, until then, you'll have to do things like everyone else on YouTube: manually.