YouTube can't hang with Gangnam Style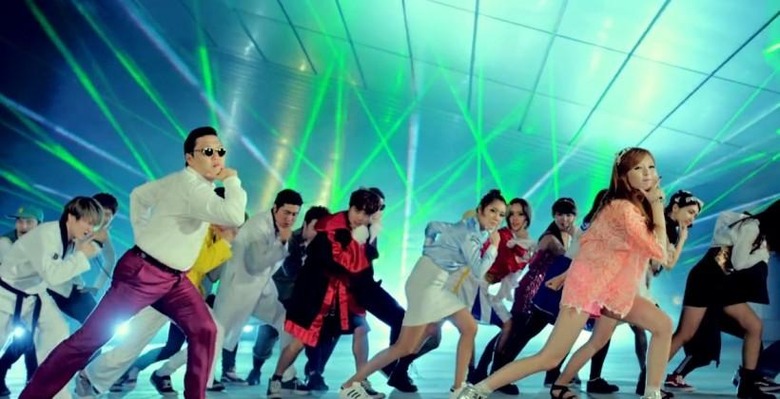 Today's generation is much different than what we saw back in the 60's, 70's and 80's. With technology being so advanced, we get to share cultures all across the world with a simple click on YouTube. And that's exactly what PSY did with his notorious song Gangnam Style (강남스타일). His music video has been viewed over 2 billions times on YouTube that it literally broke the internet. Well maybe not the "internet" but the video view counter, close enough.
YouTube now has to upgrade their server to support the record breaking view count. If you hover over the view count the numbers glitch because the server never thought that a video could surpass a 32-bit integer which equals 2,147,483,647 views. Its said that Google is going to fix the issue by switching to a 64-bit integer. Who's the next internet sensation?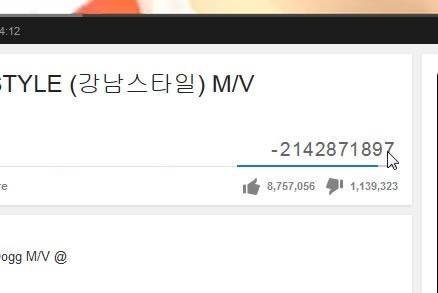 PSY has set a keystone in history for YouTube. Social media has been evolving at a rapid pace within the past few years and YouTube has been tagging along for the ride. We see numerous YouTube videos throughout our Facebook feed. Looks like YouTube will have to stay more up-to-date with their server.
Admit it, you got up, danced and sang to the song while watching this video. I know I was. Don't get me wrong, I love music from the 80's and would actually prefer to listen to that rather then PSY, but at the same time I enjoy music that has a nice beat I can move to. The song is still stuck in my head.
SOURCE: YouTube