Your original NES goes wireless with the Retro Receiver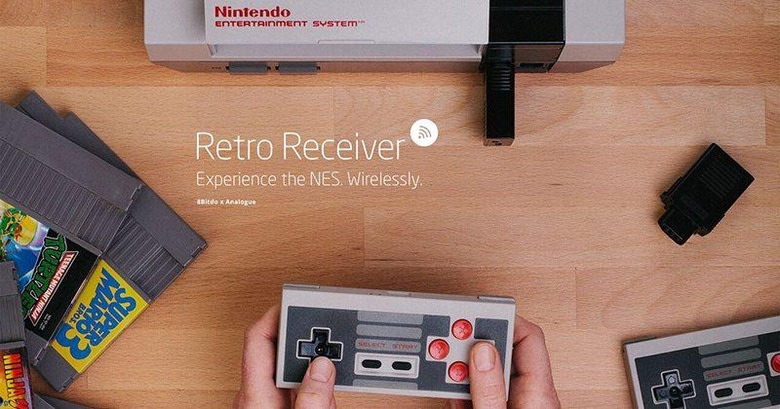 The original Nintendo Entertainment System made its debut in the US back in 1985. That was more than 30 years ago, and yet somehow we're still seeing new accessories for the beloved console. One company decided that the cables for the controllers were too short, and decided to remove them altogether.
If you wanted to sit more than a few feet away from your TV while playing your NES, there have really only been two options. You can purchase an extension cable, or you can pull your NES out as far as the cables will reach, and hope that gives you enough slack that you can reach your couch. (Let's face it, that's what we all did as kids.) Well now thanks to two companies, 8bitdo and Analogue, you'll never have to worry about this problem again.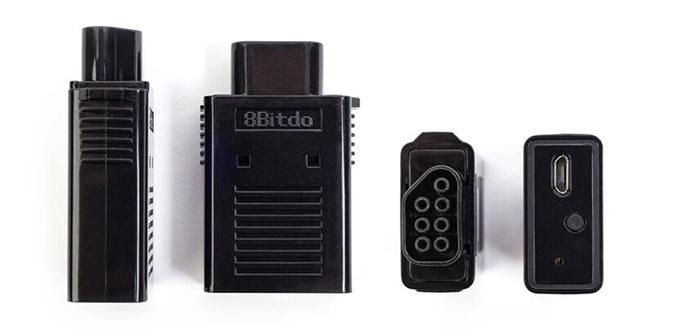 The Retro Receiver is a Bluetooth adapter for your original NES. It plugs directly into your controller port, and will let you connect any number of Bluetooth controllers to it. This means your existing Dual Shock 3/4, Wiimote, and Wii U Pro controllers all work. This has to be one of the oldest devices to get a modern upgrade, such as  Bluetooth adapter. It's certainly the oldest one that I can recall seeing.
You can also use any of 8bitdo's line of Bluetooth controllers will work, as well. If you're not familiar with their controllers, they have a bunch of retro-looking wireless controllers that are great for playing classic titles on. The Retro Receiver will retail for $19.99, but no release date has been given.
Source: Analogue