Your next TV could be 7680 x 4320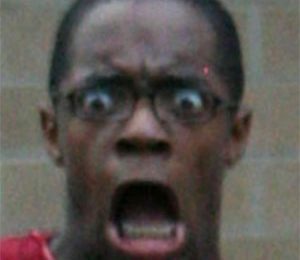 The International Telecommunications Union has announced that it has agreed to a new draft recommendation on the technical details for what's being called Ultra High Definition Television or UHDTV. The interesting part is that not only has the ITU agreed on a draft recommendation for not one UHDTV resolution, but two. The draft recommendations will include resolutions of 3840 x 2160 and 7680 x 4320.
The lower resolution standard will come first, and then the high-resolution will be implemented in the future both under the same name. This is a similar but we have today with HDTV, including both 720p and 1080p resolutions. The resolutions will be called 4K and 8K. The 4K standard will have a resolution of eight-megapixels with the 8K version getting 32-megapixels.
There's no indication of how many years from now we will see TVs on the commercial market supporting either of these resolutions. I suspect with global TV sales starting to slow and 3-D TVs not being adopted heavily that we could see new high-resolution TVs before you know it. However, it could take much longer for broadcasters to adopt higher-resolution programming. The first place to see higher-resolution images would likely be from movies on Blu-ray or other formats.
[via The Register]