Young students aim to be among first to launch small satellite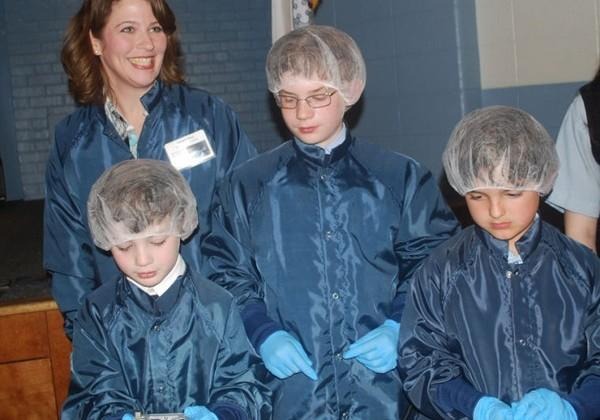 Students at St. Thomas More Cathedral School in Arlington, VA are aiming to be a part of a milestone. The school is looking to become the first K-8 school to launch a "CubeSat" satellite into space. The proposed satellite that the students will build would be four inches long in all directions and would weigh around three pounds.
The project has to be approved by NASA, but if the school gets clearance, the satellite will have a planned launch date sometime later in 2014. The CubeSat satellite that St. Thomas More students have planned will be designed to take photographs and temperature readings, and have them beamed back to the school on Earth.
The concept of the CubeSat was first developed in 1999 by Cal Poly and Stanford University. Since then, over 75 CubeSat satellites have launched into space, most of which have been made by colleges and universities, but never before by an elementary/intermediate school. The entire school is taking part in the project including the kindergarteners.
Once NASA approves the satellite, they will provide the school with a mobilized "clean room" to make sure that the construction phase is met with strict guidelines and standards that NASA follows themselves. The space agency will also provide an antenna to the school that will allow them to receive the photos and temperature readings that the satellite sends back.
The satellite will either be launched into space on a rocket from the Kennedy Space Center, or it may be launched as cargo from Kazakhstan to the International Space Station, then placed into orbit from there. The total cost of the satellite is said to be around $10,000, and it is expected to remain in orbit for at least nine months.
[via Sun Gazette]