You can tour SAS' new long-haul airplane cabin with Street View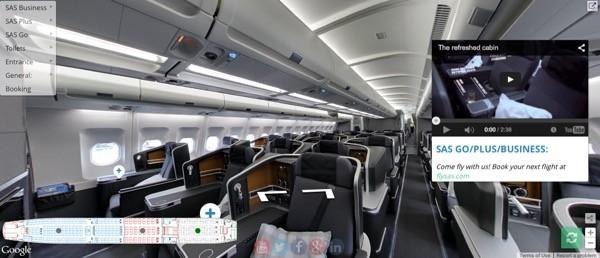 Ever wondered what the plane you're jumping on later in the month looks like on the inside? Being disappointed is nothing new to any frequent flyer who is looking forward to the cabin of their dreams, only to be met with clunky seats or a fiddly layout. Today, SAS and Google are trying to take some of the guesswork out of flying, introducing Street Views for SAS' new long-haul cabins. Passengers can meander through the craft digitally, before ever setting foot on the plane.
The Street View tours don't come via Google Maps, though. SAS is hosting them on their website, so if you're interested in a bubble-view of an airplane interior, give it a go.
We know what you're thinking; who cares what a plane looks like when you're walking around? You spend most of your time seated! SAS has you covered, and Street View imagery is available form both a standing and seated position.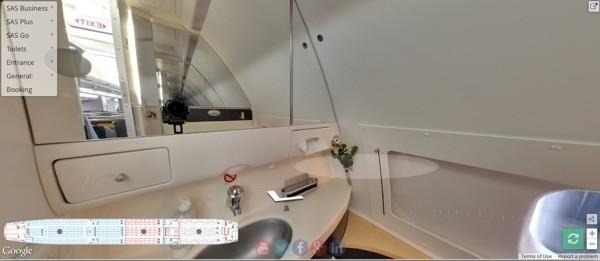 Yes, you can even tour the lavatory.
Street View is SAS' way of showing off their hard work in creating their new long-haul cabin. Stefan Hedelius, VP Brand & Marketing at SAS, said "our new upgraded long-haul cabin has attracted a great deal of attention for its design and functionality from both customers and the media. It was a huge investment and we wanted to show it to our customers who may not yet have had the chance to fly on it."
If you're curious — and we know you are — head over to the SAS website (linked below) and check it out for yourself.
Source: SAS