You Can Now Pre-Order A Limited Edition Destiny 2 PS4 Pro Bundle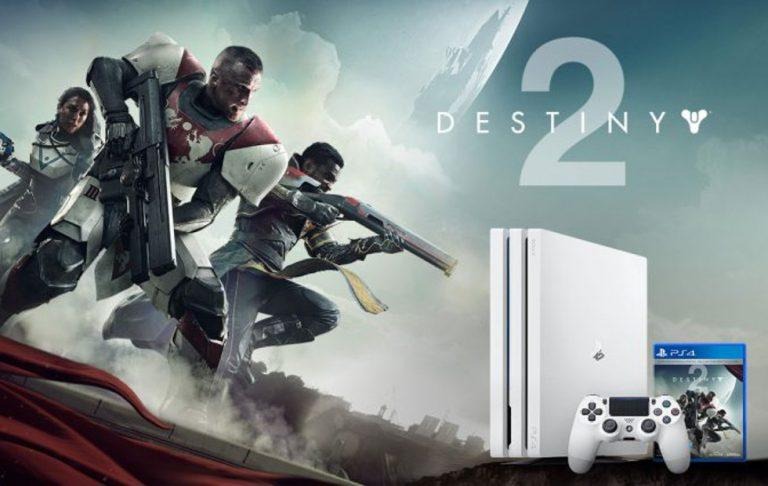 Bungie tempted fate when it made Destiny, which not only became one of the best known "MMO" shooter today, it also showed Bungie could outgrow its Halo roots. With Destiny 2, the game developer is again testing its luck once more, this time bringing the game to the so-called PC "Master Race". But before that happens, the sequel will first grace consoles like the PlayStation 4. If you're a hardcore destiny fan wanting to show your support, or get an edge over other players, you might also want to test your own fate by putting in a pre-order for this Destiny 2 themed Limited Edition PS4 Pro even before the beta is out.
Destiny 2 actually goes into beta next week. 18th July, to be precise. It might be far too late to jump into the queue now, and this PS4 Pro bundle won't exactly give you a free express ticket there. It does, however, have some advantages over other players who will be coming in when the game launches in two months.
The bundle includes bonus content that will be available to owners way before it goes public. That includes a multiplayer map, a new ship, and, of course, exclusive gear and weapons. The bundle does also include a voucher for an Expansion Pass for the future.
The PS4 Pro itself comes in a Glacier White color with two matching DUALSHOCK 4 Wireless Controllers and 1 TB of storage. And a physical copy of Destiny 2, of course. Sony poises the bundle as the perfect opportunity to upgrade to 4K, even though Destiny 2 itself won't run in that resolution on the PS4 Pro.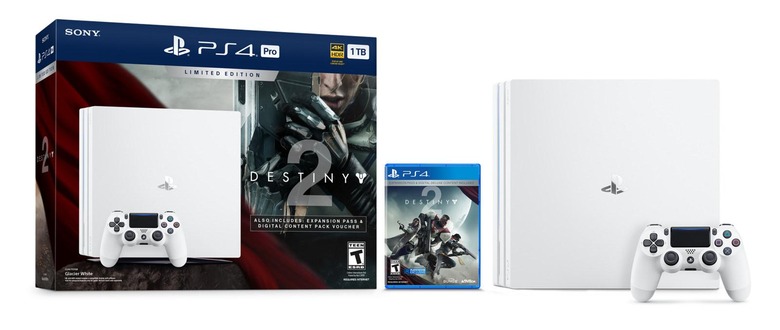 The Limited Edition Destiny 2 PlayStation 4 Pro Bundles is now available for pre-order for $449.99 (549.99 CAD). Destiny 2 itself, however, won't be launching until 6th September. Those who want to experience it in glorious 4K 60 fps will have to wait for the PC version in October.
SOURCE: Sony