Yosemite in 45 Gigapixels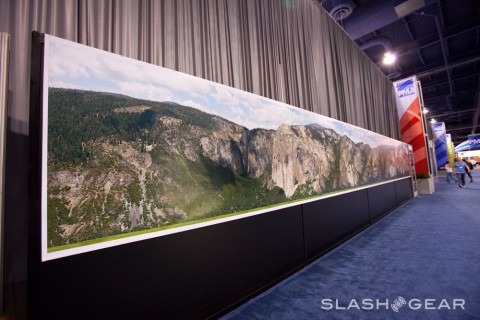 Normally a life size print doesn't excite me that much unless if it's a bird in flight with a perfect wing stroke; but this one will get your attention. If you're visiting PMA tomorrow, don't forget to check out the 45 gigapixels of Yosemite valley ultra wide panorama wall print near the press room.
This 5x40 footers image is a digital orthographic reprojection of 20 separate gigapixel panoramic images from 20 separate teams, with total of 10,000 frames assembling from the Maya 3D app and Mental Ray rendering.
From a distance, it's a beautiful sight with giant granitic rocks standing end-to-end; Up close, its immersive detail will amaze you.