Yoostar 2 offers new DLC for Xbox 360 and PS3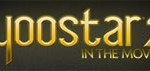 If you like to make your own movies and play games that literally put you into the action, Yoostar 2 might be a game that is appealing to you. The developer of the game has announced that it has new DLC that adds new movie scenes that you can put yourself into using your game console. The Xbox 360 version uses the Kinect.
The new DLC is available for the Xbox 360 and the PS3 and adds in a bunch of new scenes from some of the coolest and most popular films and TV shows on the air today. There is a ton of new content coming this month and in April for fans of the game to grab up.
There are some really cool scenes from films like 300, Fletch, Zoolander, CSI, and a ton of other films and shows. There are scene packs coming with a Star Trek pack, Superheroes pack, The Hangover pack and more. A bunch of new Hollywood sets are coming too with some from Silence of the Lambs, 300, King Kong, Ghostbusters and more. The content will sell for $2 for individual scenes, 3-clips for $5, and 5-clips for $7. The game itself sells for $49.99.