YoCam is small and waterproof life camera good to 20-foot depth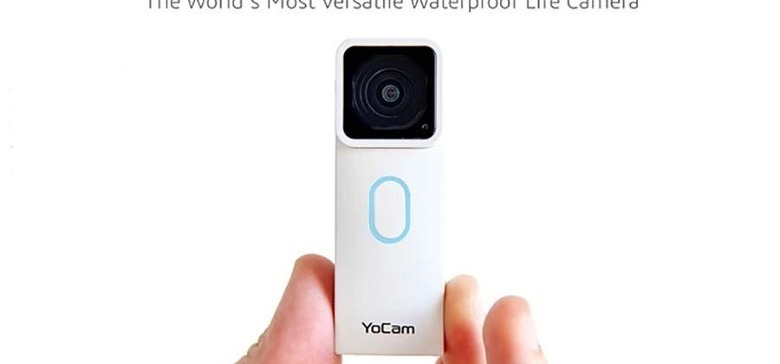 There are no shortage of personal cameras on the market today that are designed to record every aspect of your life and the activities you love. The most popular of the small cameras is the GoPro, but it needs an enclosure to be waterproof. A new camera has been unveiled called the YoCam and it claims to combine some of the best features of multiple cameras into one device.
The big feature of the YoCam is its small size tipping the scales at 2 ounces. Despite being small, it is designed to meet IP68 standards and is waterproof to 20-feet. It also supports 1080p, 720p, and 2.7k recording resolutions and has a 140-degree super wide-angle lens.
The camera also supports a remote P2P connection and has a F2.0 aperture. If you have ever watched video recorded by small cameras like the GoPro, you are probably familiar with the shake that comes along with video recorded. YoCam has integrated image and video stabilization and supports HDR.
YoCam is on Kickstarter seeking $80,000 and has raised over $147,000 with 28 days to go. A pledge of $149 or more will get you a YoCam with shipping estimated for March 2016. Backers who pledge before January 1 also get a free microSD memory card.
SOURCE: Kickstarter