Yin Yang Camera Makes For Interesting Concept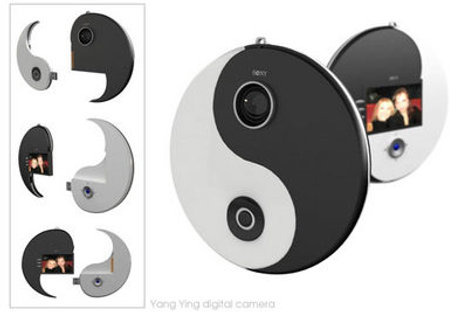 If you want something a little bit different out of your digital camera, the Yin Yang camera might be of interest to you. While it's currently only in the concept stage, for now you can dream of having such a harmonious camera of your very own.
The really unique thing about this camera, is of course, its shape. But you can also separate the two parts, which actually serve as two different functions. The yin is the camera and the yang is the storage device.
So, when you want to upload your images to your computer, just unplug the storage section from the camera and plug it into your computer via the USB plug. Sounds pretty simple, to me. However, no information is know about this camera's specs. For now, we'll just have to marvel at its interesting design.
[via Gizmo News]