Yelp adds 5 new businesses for you to use and review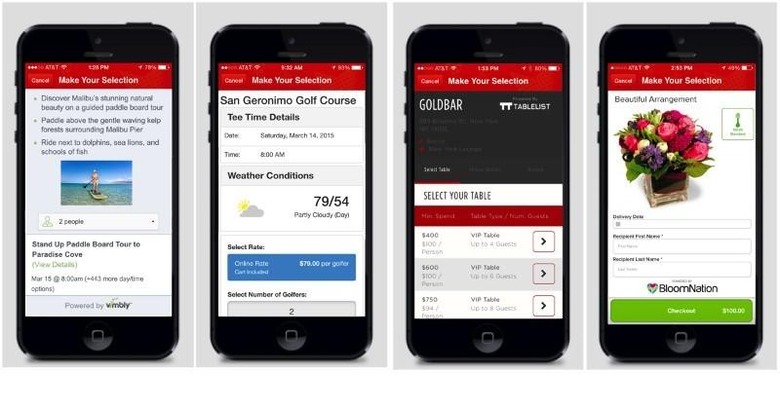 Spring is in the air and while you're encouraged to get up and about and get moving, that doesn't mean your mobile can't help you with some of the more tedious or mind-numbing menial tasks. Taking advantage of what should be the new bounce and energy brought about by the season, Yelp is introducing a bunch of new business categories to the service that you can use to get things going, from reserving a table, booking a a spa appointment, or even setting some time for a game of golf.
Yelp started out a crowd-sourced review networking system but since then has incorporated a wealth of convenience features, like being able to transact directly with those very businesses that are being reviewed. Yelp boasts that those transactions with local businesses have already amounted to 1.5 million to date, proving the clout it has in this blossoming, somewhat lucrative, and sometimes mildly deceptive industry.
Controversy aside, there is no stopping Yelp from trying to offer its users some even more conveniences from local businesses. Those trying to have a bit of a tee can book some time with GolfNow, while those whose idea of recreation involves a salon can also do so from Vargaro. The more adventurous, on the other hand, can go with Vimbly and rent a paddle board or book a skydiving session. With Mother's Day coming up, or probably a significant other's birthday, BloomNation has your flower needs covered. Need a romantic dinner date pronto? TableList will be your hero.
Quite amusingly, Yelp also has room for those who find themselves in a bind, a legal bind that is, with some consultation help from LegalZoom.
With Spring just beginning, there are surely more businesses to come, which is Yelp's promise, for this season or the next. So get up and about and, well, let your fingers do the talking and walking.
SOURCE: Yelp