Considering how big Google has become, it's not a small feat to be labeled to be its equivalent and rival. At least in a relatively smaller, regional market. But that's exactly what Russia's Yandex has been called, offering nearly similar services as Google designed for Russian consumers. All it's missing is a smartphone. Actually, it's no longer missing that because it has just announced the Yandex.Phone, a device that may have been three years in the making, starting with a lawsuit.
Google was just recently fined in Europe for its bundling of Search and Chrome as part of its certified Android package but its headache in the region started way back. In 2015, Russia's Google filed a complaint with the country's antitrust body over the same thing, claiming that Google's unfair business practices was ruining Yandex's business since the two offered the exact same apps and services. Long story short, Google lost that legal battle, which may have become the precedent for EU case against it.
Over the past years, Yandex has slowly been building up its technologies and products to further push Google out of the Russian market. Its latest was Alice, its own AI assistant that, of course, only works in that territory. This year, the company has taken it to its logical conclusion: its own phone.
Almost ironically though not unexpected, the Yandex.Phone is an Android phone, running Android 8.1 Oreo even. But more than just a phone, the company's spiel revolves around its services, from the aforementioned Alice AI assistant to Yandex.Maps navigation to Yandex.Music streaming. If the Pixel phones are the gateway to Google's apps and services, it shouldn't be a surprise that the Yandex.Phone comes with everything Yandex has to offer. One rather curious tidbit is that their official images of the phone show Google Play apps pre-installed, something that Yandex fought tooth and nail against.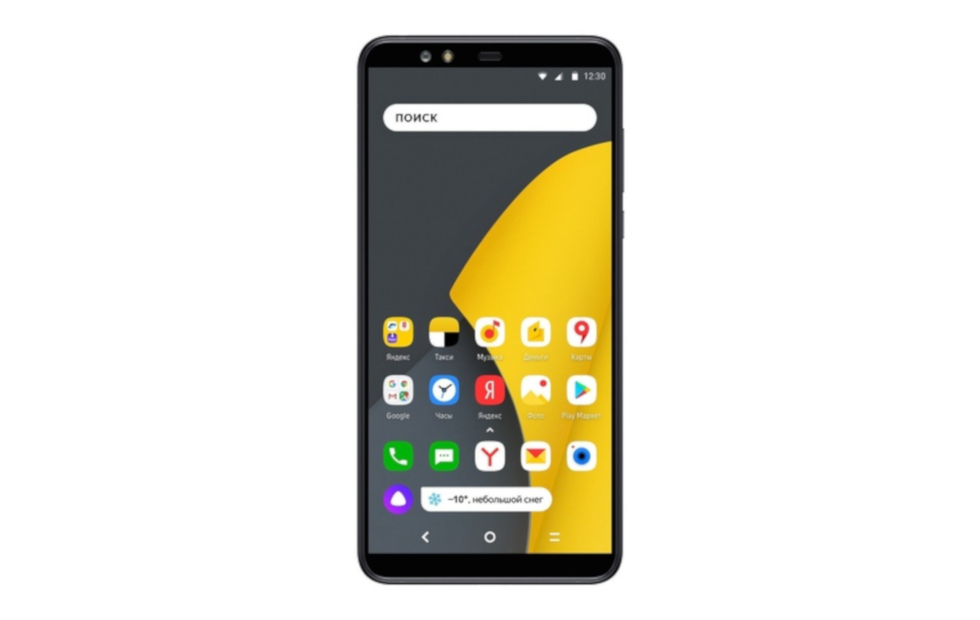 As a smartphone, however, the Yandex.Phone will pale in comparison to any Google Pixel. It runs on a Qualcomm Snapdragon 630 with 4 GB of RAM and 64 GB of expandable storage. The 5.65-inch LCD screen maxes out at 2160×1080 pixels and is protected by a nearly six-year-old Gorilla Glass 3. Then again, at only 17,990 RUB ($270), it definitely undercuts any Pixel in price as well.