Yamaha debuts new 2016 line-up of ATVs, Side-by-Sides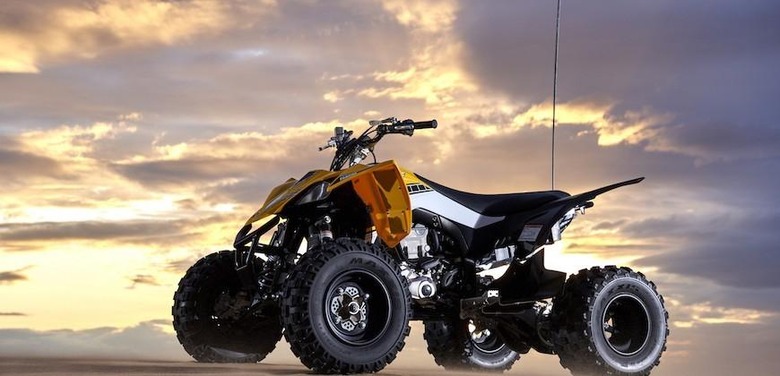 Yamaha Motors announced its new line-up of ATV and Side-by-Side recreational vehicles for 2016. The company mentions that there are new models in a number of categories, including utility ATV, sport ATV, youth ATV and recreational Side-by-Side (SxS). This year also marks the company's 60th anniversary, so to celebrate they've produced a number of special editions in black and yellow, Yamaha's classic colors.
Among the new ATV models include the 2016 Grizzly EPS 4x4, seen below, and the 2016 Kodiak 700 4x4 utility model. With prices starting at $8,899, the Grizzly is meant for activities like hunting, exploring, and recreational riding, whether it's on recreational trails or tough off-road terrain. Yamaha says the 2016 Grizzly features new styling, chassis, suspension, and a handlebar mounted work light. The Kodiak 700 has a price starting at $6,999, and also sports a new chassis built for comfort.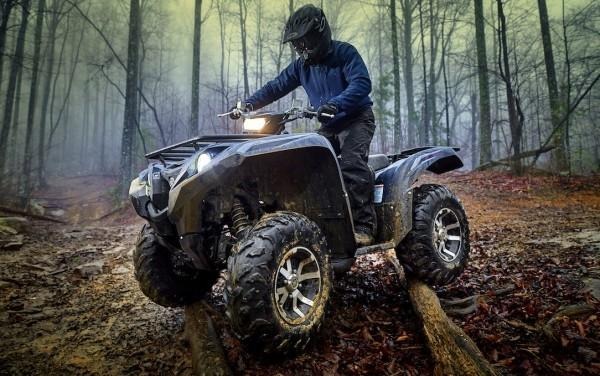 The new Wolverine SxS models allow two people to go on off-road adventures and recreational driving. Prices start at $10,999, and all vehicles in the Wolverine line have a new double overhead cam 708cc engine. For 2016, there is also a Wolverine R-Spec that features an Alpine White color scheme, cast aluminum wheels, electric power steering, and a suspension tuned for longer rides. These extras raise the price to $13,499.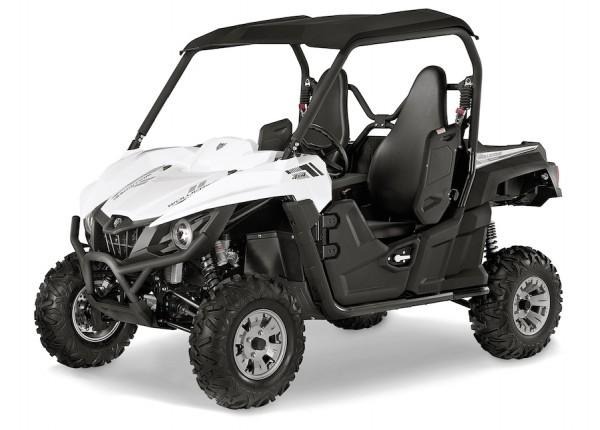 For younger riders, there is a 2016 Raptor 90 for the youth ATV line. This model is intended for riders 10-years-old and up, and has a 89.9cc engine attached to lightweight chassis. As it is an entry-level model, Yamaha suggested the Raptor 90 is a good fit for kids riding an ATV for the first time, or those just getting into the hobby. This is priced at $2,799, and comes in Team Yamaha Blue/White colors.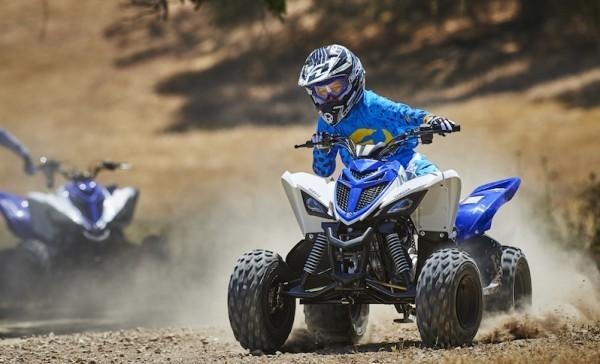 The special models to get the yellow and black styling are Yamaha's 2016 Special Edition Raptor 700R ($8,899) and Special Edition YFZ450R ($9,199). These sport ATVs are among the company's most popular and best-selling models, built with a history of track, trail, and dune racing.