Yahoo's Facebook Messenger chatbots talk money, weather, monkeys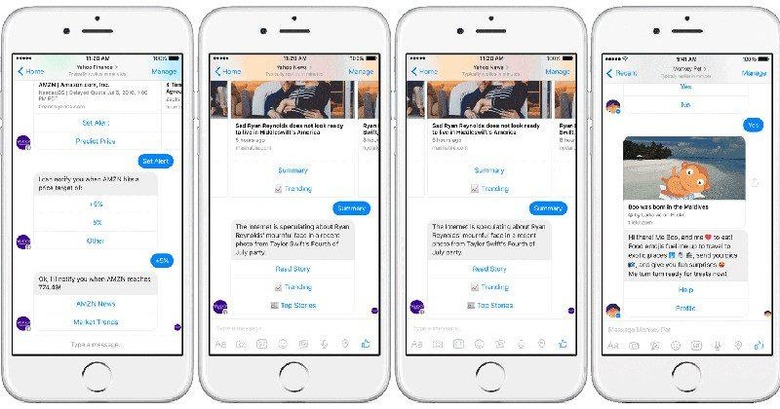 If you felt that talking with Yahoo's recently launched Radar traveling planner was more of a constrained, scripted conversation, then these four new Facebook Messenger conversation partners might be more to your liking. Riding on the chatbot wave, Yahoo is introducing not just one but four of them, amusingly for Facebook Messenger (because who still uses Yahoo Messenger?). Three of them let you keep up to date with different kinds of news, but one gives you a virtual pet monkey right in your chat app. Because everyone wants a cute, chatty, virtual pet monkey.
Using the chatbots are pretty much straightforward. You simply strike up a conversation with @YahooFinance, @YahooNews, and @YahooWeather to get the latest info from their respective sites. A bit like Yahoo Radar, you have a pool of canned responses or options, but you can also type in your own at times.
That said, each one does have some special feature of its own. @YahooFinance, for example, lets you put in the NASDAQ acronyms of company's to immediately get their current status. Follow it up with "Set Alert" to be informed of changes to your preferred targets.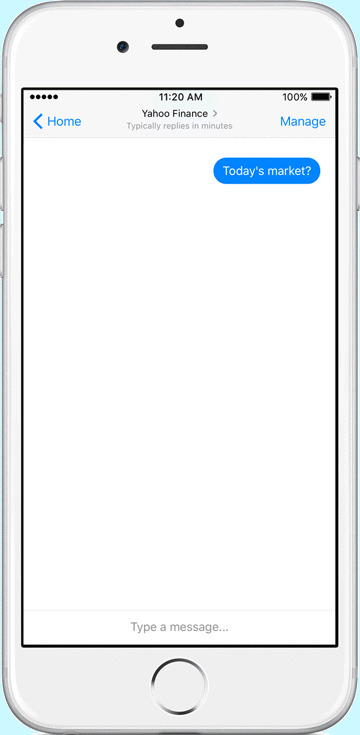 With @YahooNews, you can drill down from Summaries to Details and select the ones you might want to share with other, really human Messenger friends.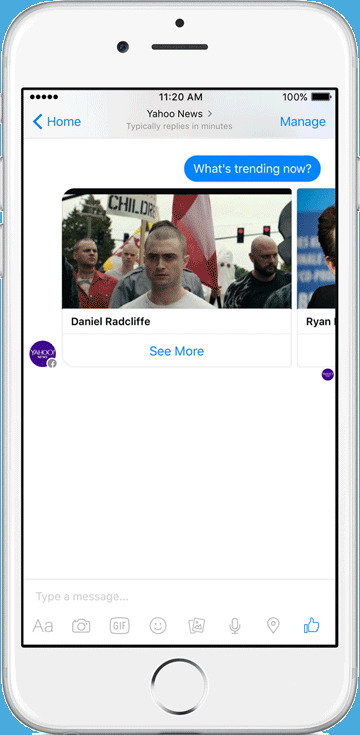 @YahooWeather is a bit interesting in that it lets you add a caption to a one of Yahoo's beautiful weather photos so share it with friends.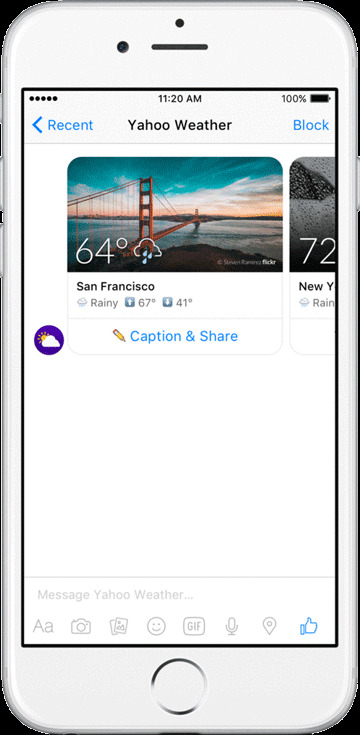 Last but probably not the least, there's @MonkeyPet, the most whimsical of these new chatbots. This one is a better conversationalist, but it prefers to communicate mostly with emojis.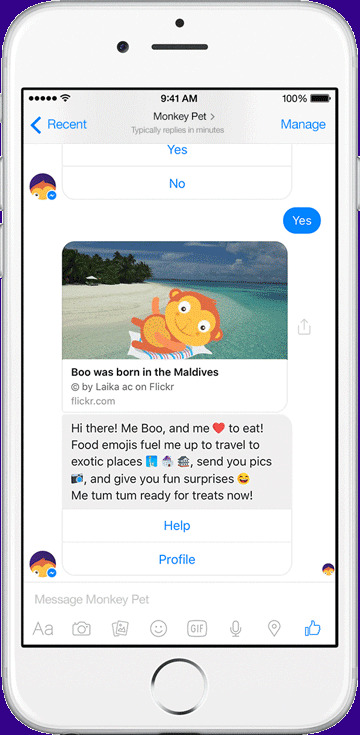 Aside from the monkey, it might still be debatable whether getting information like these via chatbots is really worth it. It might actually be faster to simply do a Google Yahoo search for them and share the links right then and there.
SOURCE: Yahoo