Yahoo to hold product-related event on Monday, CEO Mayer to speak

Shortly after we heard rumors about a possible Tumblr buyout from Yahoo this morning, the company has announced that they will be holding a press event on Monday where they are said to be announcing "something special" It doesn't look to be anything minor either, as company CEO Marissa Mayer is expected to make an appearance and speak.
According to a tweet by CNBC, the event will be held in New York City and will be "product-related", which hints to the possibility that the company simply isn't planning a shindig at their headquarters, but rather are setting up a venue to announce something fairly big. The company also plans to live stream the event to those not able to be in attendance.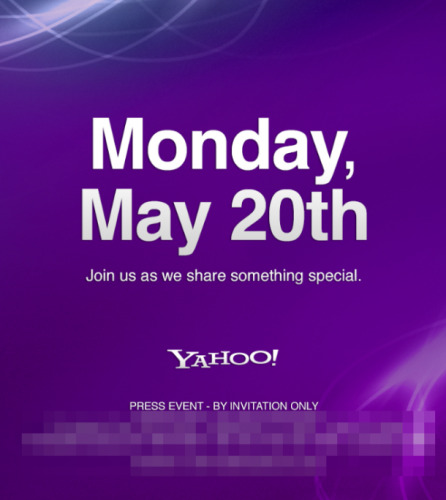 Details are still scarce at this point, and we're not 100% sure as to what the company has up its sleeve, but we wouldn't be too surprised if it involved Tumblr in some capacity. It's rumored that Yahoo wants to acquire Tumblr for around $1 billion in order to cater towards the younger, hip crowd. It would certainly be Yahoo's biggest buy yet, and the company has been all about acquiring younger startups as of late.
Just recently, the company acquired several smaller firms, including popular to-do list Astrid, but have ended up shutting most of them down and acquiring the employees, suggesting that Yahoo wants to expand and improve on its various services and offerings. Whatever the case may be come Monday, let's hope that Yahoo has something worthwhile planned to unveil.
VIA: CNET