Yahoo Revamps With Search Direct, Instantaneous Search Results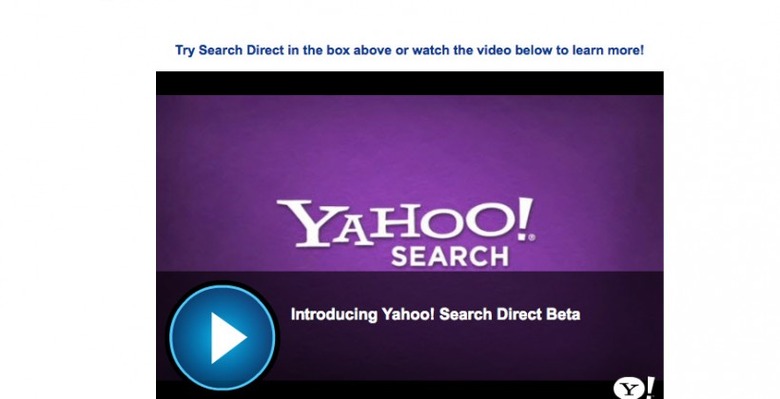 In the search engine world Google is king and the dethroned Yahoo has been trying to regain its spot for quite some time. Yahoo may be on to something with its new Search Direct feature that gives users instantaneous results. Search Direct predicts search results as the user types and changes in real-time with answers that "goes beyond a list of blue links."
What sets Search Direct apart from Google's instant search service is that you don't have to leave the search engine page. As you type a small window pops up with possible search results and answers. Senior vice president Shashi Seth says Search Direct's focus is "direct answers—not the search result page."
The beta rolls out today across the U.S. and will be available in other Yahoo products and markets later in the year. Within Search Direct there is trending searches that show the top 10 search items at that moment once you click in the search box. This is updated every 10 minutes so that the search stays current. Search Direct allows you to see weather, sports results, movie times, stocks, and shopping information without having to leave the search inquiry box. It's a nice twist Yahoo has added to instant results searching. We'll have to wait and see how much this helps Yahoo grab more of the search engine market, but it's good to see Yahoo evolving.
[via ReadWriteWeb]