Yahoo Mail update brings redesign, Mail Plus features, and 1TB storage boost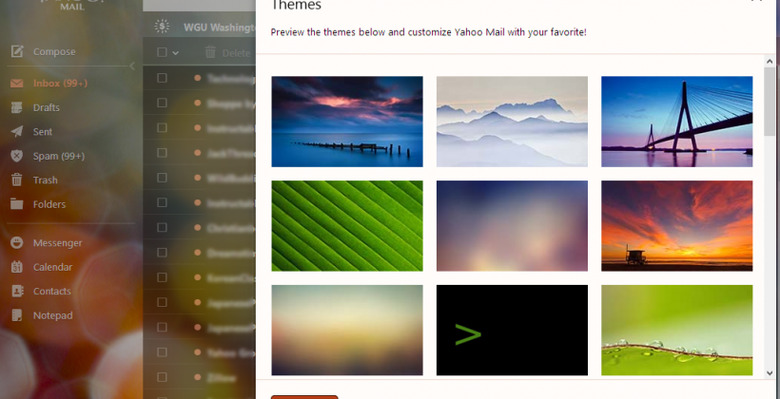 has begun pushing out a redesign for Mail, bringing with it a variety of themes that users will be prompted to choose from upon first logging on after the update arrives. With the design changes come a new compose box, as well, and a storage boost, giving users 1TB of storage. Mail Plus features are now available to free users, but those who want an ad-free experience may not be happy with the change.
The theme options include a dozen or so images, as well as a handful of image-free color themes, with whichever one is chosen being synced across all devices the user accesses Mail with. The sidebar can be collapsed, and messages can now be starred and trashed via shortcuts. Likewise, message conversations are now threaded with a sort of "quick view" option, allowing all messages to be expanded within a conversation without having to open them up.
Those who use Gmail will be familiar with the threaded conversation view, which is further visible by opening a message and expanding them. A single-click reply is now available in the conversation threads, and the compose box now has the formatting buttons and selections at the bottom rather than near the upper text fields (of which the CC/BCC fields are now collapsed). Mail Plus features are now available to all the free users, adding a slew of new features on top of the previous ones, and as mentioned, storage has been boosted to 1TB.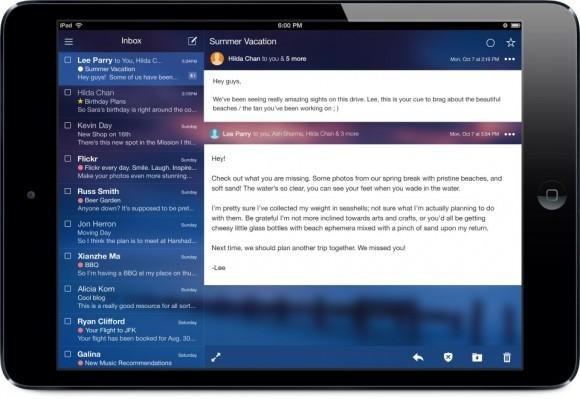 Those who use Android, iOS, and Windows devices will be seeing the apps updated with the redesign soon, with a preview of the iOS version being showcased in the image above. Rounding it out is a change for those who want to use the service without advertisements. While Mail Plus subscribers who have been paying $19.99 per year will be able to continue at that price point, those who want to start using the ad-free version will need to pay $49.99 yearly.
SOURCE: