Yahoo Mail Gets A Paint Job, Pro Version, Still Has Users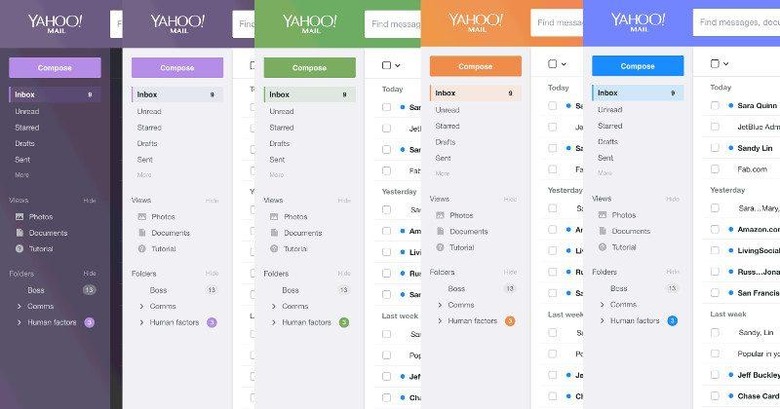 Believe it or not, there are still Yahoo Mail users, much to the amusement as well as consternation of many Internet users. Never mind the perception of being uncool, Yahoo has repeatedly proven itself rather inept at safeguarding its own users. In typical Yahoo fashion of turning a blind eye to issues, the soon to be acquired company has proudly announced a revamp of its webmail interface. And, despite a potential upheaval of its business, it is also proudly announcing a new Pro subscription for those willing to pay for the privilege of having an @yahoo email address.
Cleaner, faster, and more powerful. That's the promise that Yahoo is making in its update to Yahoo Mail on the web. By splashing more color choices and being generous with whitespace, Yahoo gives Mail a more modern appearance. Of course, it's still not as minimal as other webmail UI, considering Yahoo Mail has almost everything, like news, files, and perhaps even the kitchen sink.
Yahoo also promises a more responsive interface, which is definitely good news. Yahoo was once at the forefront of every new web hype. Sadly, that has resulted in it having one of the most sluggish email experiences on browsers. If Yahoo manages to really make Mail butter smooth there, then it might have some chance. If it isn't too late, that is.
Obviously, Yahoo still takes great pride of their twice-hacked email service and thinks you do too. Enough, at least, to pay $34.99 a year or $3.49 a month for a Yahoo Mail Pro account. This Pro subscription replaces the Ad Free subscription it has. Both have the same ad-free feature but ads "priority customers support". The Pro subscription also has a cheaper mobile-only tier at $0.99/month or $9.99/year.
Yahoo seems to want to give the image of "business as usual", despite the major changes coming to the company. It's only a matter of time before Yahoo becomes a Verizon subsidiary, which would see it possibly merged with its old rival in the email space, AOL. Then it could see itself divested of its embattled but still iconic name, for something less catchy and perhaps less marketable. How does having an Oath email sound to you?
SOURCE: Yahoo