XYZ Printing Handheld 3D Scanner uses Intel RealSense tech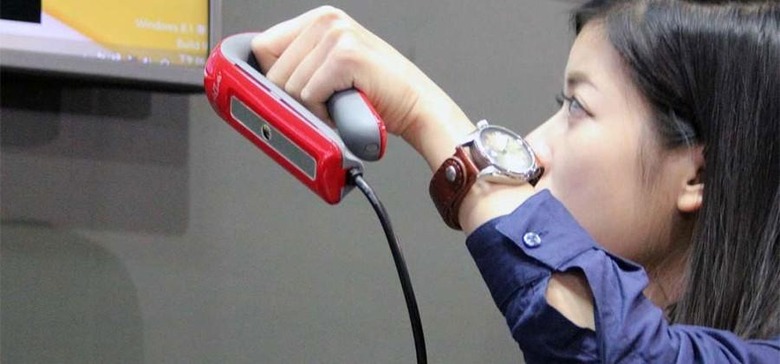 During IFA 2015 XYZ Printing unveiled a new handheld 3D scanner aimed at people who want to get 3D models of objects and people into the computer. The scanner uses Intel RealSense technology and produces full color 3D models. Since the scanner is handheld, it can produce full color images of objects just about any shape.
The maximum scan size is 60 x 60 x 30cm, or 23.6 x 23.6 x 11.8 inches, but the maker of the scanner says that prior to the official launch of the product at retail that scan size could grow. Once an object is scanned with the hand held device, the scan can be optimized with included software before being output to a 3D printer.
The big feature here of the XYZ scanner is how simple it is to use. XYZ slimmed the scanner down to less than half a pound and it needs only one hand to operate. This makes it much easier to use than 3D scanners that are capable of higher resolution.
The scanner connects to a computer via a USB 3.0 cable and works with Windows 8.1 or higher. The PC the scanner is hooked to also needs at least a 4th generation Intel Core processor. Pricing when the scanner hits the streets this November will be about $222.
SOURCE: Gizmag