XtremeMac unveils new BT Connect and BT Home Connect devices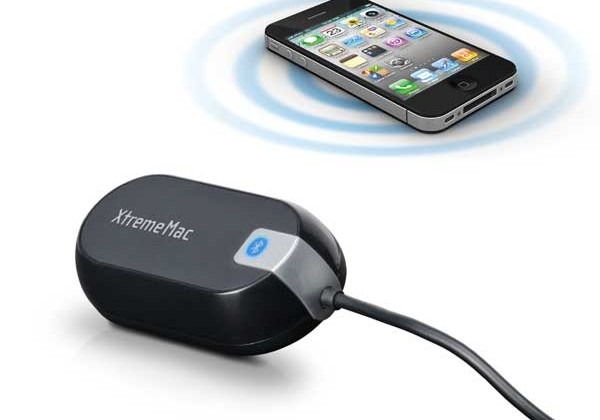 XtremeMac has unveiled a couple new products aimed at Apple users to allow wireless streaming of music to non-Bluetooth home or portable audio systems. The two new products include the BT Connect, and the BT Home Connect. Both devices allow wireless streaming using Advanced Audio Coding (AAC) sound.
The BT Connect receiver lets users of the iPhone, iPod, or iPad stream music wirelessly from their device to audio systems that lack integrated Bluetooth connectivity. The device has 10 hours of playback per set of AAA batteries and is designed to be small and compact for clean and simple installation.
This device remembers Bluetooth connections after pairing for easy connectivity and will sell for $59.95. The BT Home Connect is a Bluetooth audio receiver designed to be used with your favorite home speakers allowing the streaming of AAC quality audio with no wires. This device ships with a 3.5 mm to RCA converter for use with a variety of speaker systems and audio receivers.
Once paired with your device the BT Home Connect remembers your connection for easy access in the future. This device also sells for $59.95. The main difference between the two devices is that the Home Connect doesn't offer a battery power option. Additional details on both devices, including availability will be announced later.