Xplova X5 cycling computer has integrated video camera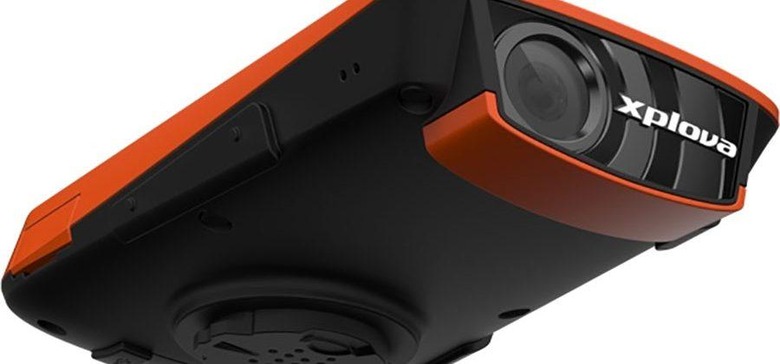 Acer has unveiled an interesting product that avid bicyclists will want to check out called the Xplova X5. The X5 is said to be the first cycling computer in the industry that also has video recording capabilities to target cycling clubs, event organizers, and other community members. The wide-angle camera can record scenes from the ride, including perhaps any brushes with road raging drivers that cyclists face.
The camera is also able to record three-second video clips of the scenery based on pre-determined parameters like speed, heart rate, GPS, and points of interest. Riders can trigger manual recording and up to eight clips can be compressed into a single video on the device. Recording resolution is 720p and the X5 has a transflective color screen that can be viewed in direct sunlight.
The Xplova X5 cycling computer has Smart Sign Guidance able to sync and restore routes from the cloud. The feature can be used to plan tough routes and routes uploaded by other cyclists can be downloaded. Performance data is presented in real time with cycling speed, heart rate, cadence, and strength gauge. Live GPS tracking also allows the rider to keep track on a pack of other team.
The X5 has an IPX7 water resistance rating so it can be used without issue even in the hardest rain. Xplova also has a new app called the Xplova Moment App that has a find me feature allowing riders to show their position in real time. Remember me allows riders to pick clips from the ride and upload them to social media. The Lead me feature has popular scenic routes from other Xplova members and Challenge me lets riders go for the fastest times on certain areas against a virtual rider. Xplova X5 will ship in Q3 at an undisclosed price.
SOURCE: Xplova