Xplore XC6 tablet series can survive 7-foot drops and offers Intel Core i5 power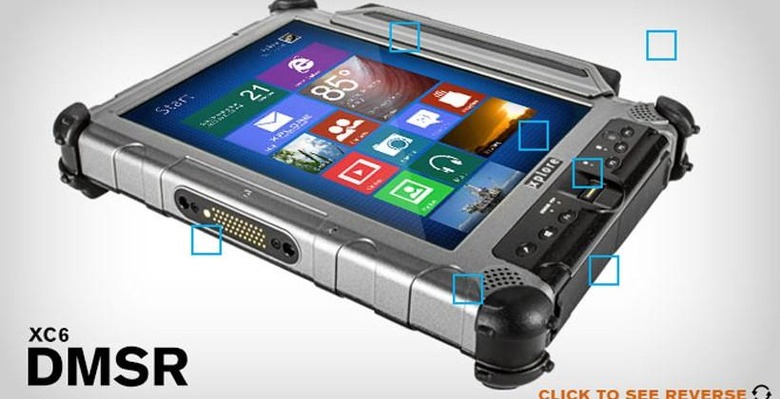 Xplore has unveiled a new line of tablets that are rugged and promise better performance than most rugged tablets. The new tablet series is called the Xplore XC6 and the series has configurations for different needs. Compared to the previous generation of rugged tablets the XC6 has a 30% increase in sunlight readability.
This tablet series runs full versions of Windows 8.1 or Windows 7 Pro. XC6 tablets were third party tested to meet military MIL-STD-810G standards with a 7-foot drop rating. Tablets in the series are also certified for water and dust resistance. Hardware inside the tablets includes a 4th generation Intel Core i5.
Direct sunlight readability is possible thanks to a 1300 NIT display. That screen uses Analog Matrix Resistive multi touch so that users can operate the touchscreen while wearing gloves and when the screen is wet. IPS technology in the display helps improve color and contrast while giving improved viewing angles.
Three main versions of the tablet are offered. The XC6 DMSR has integrated 4G LTE and a dual mode sunlight readable screen. The XC6 M2 is aimed at military and government users with a card reader for security and it is 461F certified for use on the frontline of the military and inside fixed wing aircraft. This version is also FIPS 140-2 compliant. The last of the tablet versions is the XC6 DM/DML aimed at use in a warehouse and in manufacturing. The tablets start at $5,299 and are available now.
SOURCE: Xploretech