Xperia XZ1, XZ Compact photos reveal rear fingerprint sensor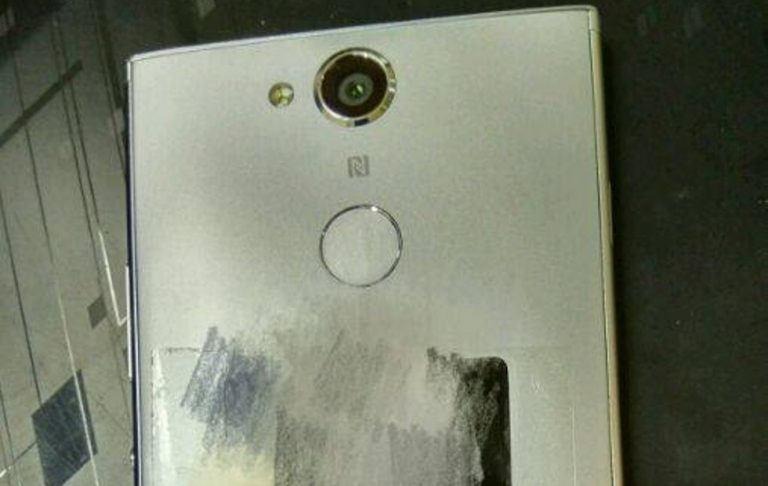 Sony's smartphones have a lot going for them, but they haven't received welcome arms in the US for a couple of reasons. One of those is the price, which Sony sometimes, but not always, cuts a few months after a release. But one of its most glaring flaws, especially on high-end smartphones, is the fingerprint scanner. Or rather, the lack of it. It seems that Sony might have finally found a way to solve, by simply relocating the fingerprint scanner to the back, as seen in these alleged Xperia XZ1 and Xperia XZ Compact photos.
There are no technical issues that prevent Sony from shipping smartphones with a fingerprint scanner. In fact, even the US models that don't have the feature actually do have the hardware. It's only disabled in the firmware and can be enabled by those who install third-party ROMs on Sony's devices.
There has been speculation on why that is the case and it seems it's all because of patents. Sony hides its fingerprint scanner in an odd location, underneath the power button on the side of the phone. As odd as that may be, Apple apparently already holds a patent for that, at least in the US. And like many patents, this isn't used in any iPhone to date. Regardless, owning the patent is enough of a deterrent to keep fingerprint scanners away from Sony's US phones.
Sony's solution is to apparently move the fingerprint scanner to a more popular spot: at the back of the phone. There doesn't seem to be anyone holding or enforcing a patent for it, as it used by LG, Huawei, and, just recently, Samsung. Now Sony is one of the gang, which hopefully means US consumers will no longer be deprived of such a common feature these days.
Another design change is that the camera, which remains a single one, is now dead center, perhaps to keep the design symmetrical with the new fingerprint scanner. The leaked photos also reveal that the G8341, a.k.a. the Xperia XZ1, will come with Android 8.0 out of the box. Hopefully the G8441, the Xperia XZ Compact (or XZ1 Compact), will do likewise. Both phones are expected to break cover in a few weeks at IFA 2017.
VIA: Digi-wo