Xperia XZ torture test reveals a lot of plastic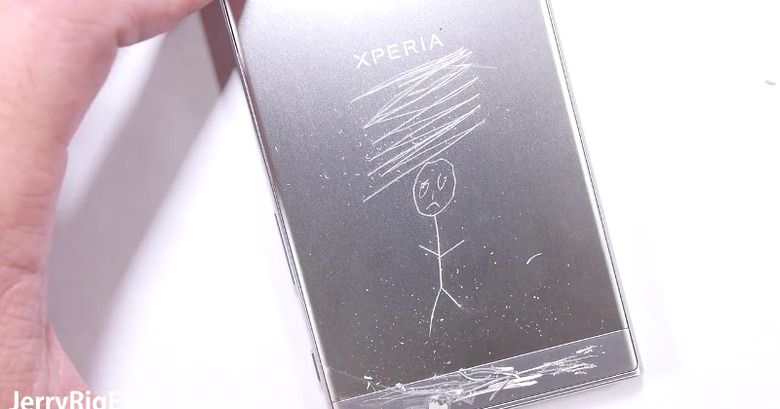 Sony is a rather odd smartphone maker. After its "golden age" dating back to the Xperia Z3 and earlier, it seems that every new flagship it puts out is beset by one controversy or another. While the Xperia XZ, its most high-end for this year, isn't as contentious (except in the US), it might still end up disappointing fans, and not just because of the design. Torture Stress test expert JerryRigEverything has put the Xperia XZ to his usually battery of experiments, and the smartphone, sadly, doesn't not survived unscathed. Or unscratched.
Sony is quite proud of its new "loop surface" design, but not only is it one of the most debated aspects of the Xperia XZ, it might also be its weakest point. Literally. The company boasts of the use of "high purity" ALKALEIDO metal that makes its back look shiny and premium, but it might have cut corners elsewhere in exchange.
JerryRigEverything's whole body scratch test revealed that a good portion of the Xperia XZ actually remains plastic, despite the metal marketing. Here's a list of those parts:
• Rectangular back bottom bar (presumably for antenna)
• LED Flash cover
• Top edge
• Bottom edge
• Side edges
• Top speaker grille
• Fingerprint scanner
• SIM card/microSD card tray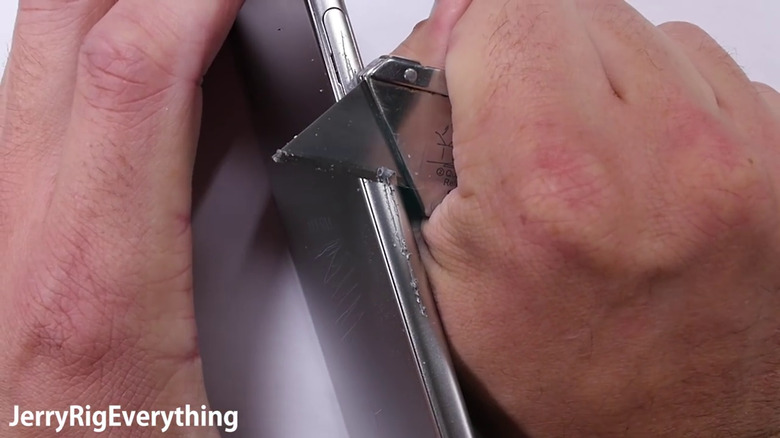 This isn't simply to diss on the use of plastic material. The use of plastic does have consequences, both aesthetically and practically. For the former, it means that metallic paint will wear or chip off over time, revealing the real color of the plastic underneath. For the fingerprint scanner, it also means that scratches will actually stop the sensor from working properly. And last, but not the least, the plastic edges will easily crack when the smartphone is bent.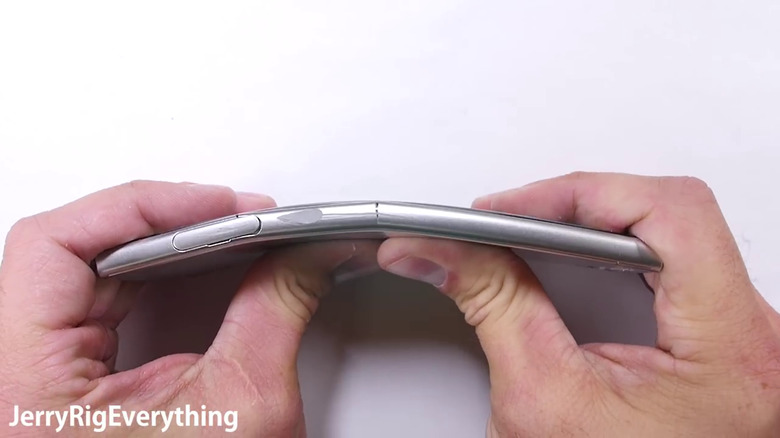 It's not all bad, however. The Xperia XZ overall has pretty strong structural integrity, so it doesn't break in half even if the plastic sides to. The glass that covers the screen, front camera, and, strangely, front NFC sensor, are also pretty strong. Plus, unlike the Xperia Z5 Premium, the back camera lens is also covered by glass, which makes it not so easily scratched. As for that ALKALEIDO metal back? Yes, very metal, and therefore very scratch prone.