Xperia L3 brings some design sanity to 2019 Sony phones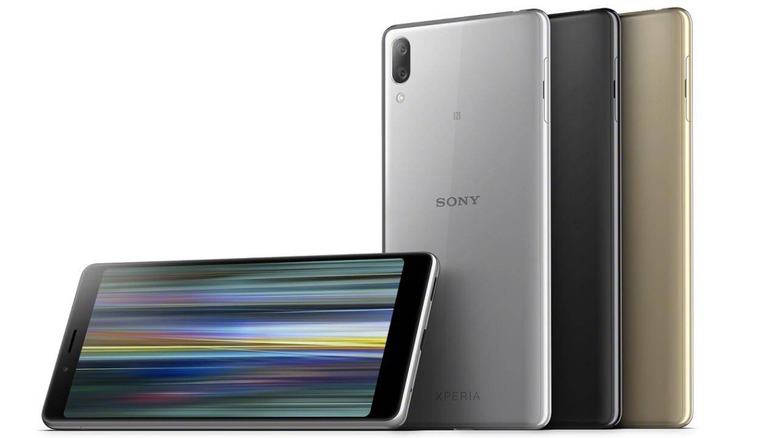 Before MWC, Sony was expected to show three new smartphones, not including any Plus variants. Come MWC last week, however, Sony pointed all the attention at the Xperia 1 and the Xperia 10 and 10 Plus. It didn't forget about the Xperia L3, however, but chose to let its obnoxiously wide smartphones take center stage, leaving the more conventional and more normal budget-level model fend for itself.
The Xperia L3 could almost be regarded as a remnant of Sony Mobile's previous generation smartphones. Although it takes some design cues from the Xperia 1 and Xperia 10, it doesn't inherit their identifying trait. The 5.7-inch 720p HD+ screen on the Xperia L3 has a traditional 2:1 or 18:9 aspect ratio. Thanks to the thick top and bottom bezels that Sony is notorious for, however, you do get the effect of having a taller phone, without the ultra wide screen.
The phone runs on a MediaTek Helio P22 processor, accompanied by 3 GB of RAM and 32 GB of storage. Given the rather low specs, the 3,300 mAh battery sounds pretty generous. There's a side-mounted fingerprint scanner, similar to its higher-end siblings, but no headphone jack.
There are two cameras on its back, situated at the corner to further differentiate it from the Xperia 1 and Xperia 10. One is a 13 megapixel sensor and the other is a 2 megapixel depth sensor. The front has a rather measly 8 megapixel camera.
The Sony Xperia L3 is clearly marketed at Sony fans willing to pay the minimum for a branded budget phone. That minimum is 199 EUR ($226) though it's still unknown whether Sony plans on bringing this to the US. The Xperia 10 and Xperia 10 Plus, on the other hand, are already available for pre-orders in the US.