Xperia C4 And C4 Dual PROselfie Smartphones Rock 25mm Wide-Angle Front Lens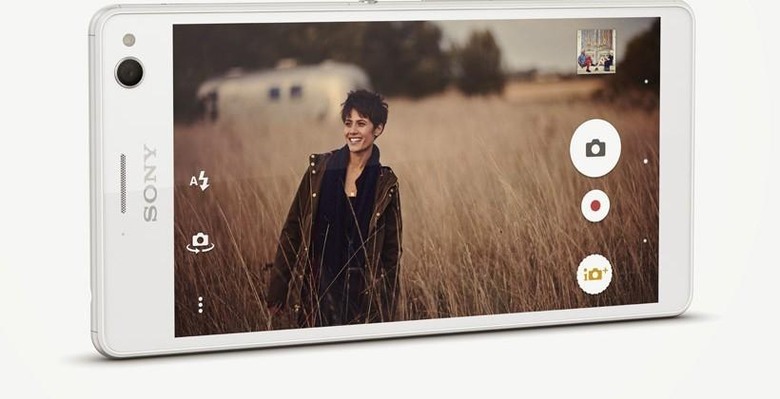 For many smartphone users the device is used more for taking pictures of themselves than for taking pictures of other things. For this sort of user often the quality of the front camera is more important than the quality of the rear camera. You have to look good in your selfies after all. Two new smartphones have landed including the Xperia C4 and the C4 Dual and both focus on quality selfies.
These are the next generation PROselfie smartphones promising a 5MP front camera that is best in their class. The front camera used on both the smartphones is a 5MP resolution unit with a 25mm wide-angle lens designed to allow you to get groups into the shot.
The camera uses a Sony Exmor R mobile sensor and features soft LED flash and HDR for quality shots in all lighting conditions. The rear camera promises high quality images as well with 13MP resolution, autofocus, and HDR. The display on both smartphones is a 5.5-inch full HD offering with a thin bezel around the screen made from metal.
The battery is a 2600 mAh unit good for over eight hours of video viewing. The processor under the hood is a 64-bit octa-core unit and the C4 series supports 4G connectivity. The only difference between these two models is that the C4 Dual has dual SIM card slots. Both of the smartphones will land in select markets starting in June.
SOURCE: Sony Mobile