Xperia 2 leaks suggest more of the same but smaller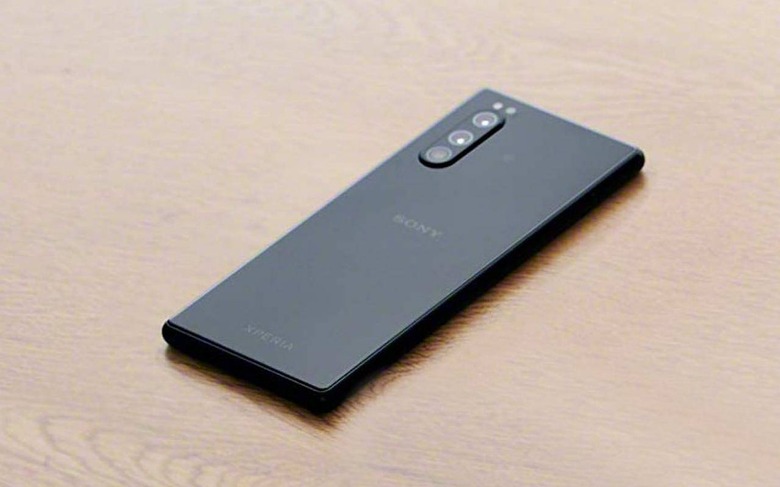 Samsung and Huawei may be avoiding the IFA rush but that gives other OEMs the opportunity to grab the spotlight. LG already has the date set and may have practically revealed what it's all about. Sony has only marked the date on the calendar but has remained quite mum on what is has in store. It won't be too much of a surprise to see an Xperia 2 debut on Thursday but, based on these leaks, there might be no reason to expect any sort of surprise at all.
It's not surprising that Sony will stick to its new CinemaWide screen format. That boasts of a 21:9 ultra-wide screen that was previously only found in TVs and computer monitors. Naturally, an ultra-wide phone screen will result in an ultra-tall phone, which is exactly what the Xperia 1 came to be.
According to leaked renders, the next Xperia phone, perhaps called the Xperia 2, will still retain that core design feature. The only difference, according to sources, is that it will be a smaller phone. While the Xperia 1 stood at a grand 6.5 inches, this Xperia 2 will only reach 6.1 inches. That could go a long way towards making the phone more manageable and more balanced to hold in one hand.
One key difference is that Sony seems to have moved the cameras from the middle to the side. That change is definitely warranted given that there are now three of them there. The fingerprint scanner, naturally, remains hidden to the side under the power button.
A smaller Xperia 2 could be a breath of fresh air in a market filled with larger and larger phones but, as always, the phone's success will depend more on just appearances or even its specs. The Xperia 1, despite having the top hardware on paper, remained unimpressive. Even more damning was DxOMark's review of the phone, giving it a score on par with mid-range phones.