Xperia 1 with Alexa built-in tries to woo a different class of buyers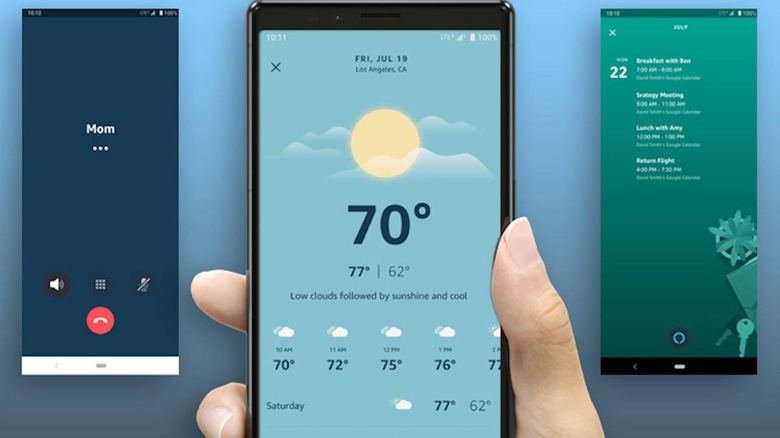 We may receive a commission on purchases made from links.
The Xperia 1 was clearly made for entertainment. Sony brought its 21:9 screen to a mobile size and dubbed it a CinemaWide display. Even with the addition of 4K HDR, it may not have been enough to sell the phone as much as Sony would have hoped. Now the company is hoping a different kind of smartphone user to buy the Xperia 1. Appealing to smart home owners, the new Xperia 1 now comes with Amazon Alexa built-in, which subtly hints that Google Assistant is being pushed to the side.
The specs of the Xperia 1 are definitely worthy of premium flagship status. In addition to the Snapdragon 855 (not Plus) and the aforementioned 6.5-inch 21:9 CinemaWide 4K HDR OLED screen, the phone also boasts of Sony, Eye AF camera technology. It is, in other words, the first Xperia to benefit directly from Sony's own camera tech.
That said, the $949 price tag might have looked a bit too harsh even though it's not an unusual Sony pricing strategy. Just like LG and HTC, Sony saw its early 2019 flagship get mostly ignored in both the press and the market more importantly. Now it's trying to make a big splash by pulling in Amazon Alexa to its aid.
With complete hands-free or, alternatively, push-to-talk functionality, the Xperia 1 now gives owners quick and easy access to Amazon Alexa and all her skills. The partnership with Amazon, however, goes beyond just Alexa. This Xperia 1 also ships with Amazon apps pre-installed, including Music, Audible, and, of course, Shopping. In other words, Sony is introducing what many have lovingly called "bloatware".
All of that you can now get for $949 but, up to August 26, Amazon Prime members can grab the Xperia 1 with Alexa Hands-free for only $849. There is no word on whether current Xperia 1 owners will also get the features as an update in the future but those might not really mind having those baked into the firmware anyway.