Xing Electric off-road supercar is oddly cool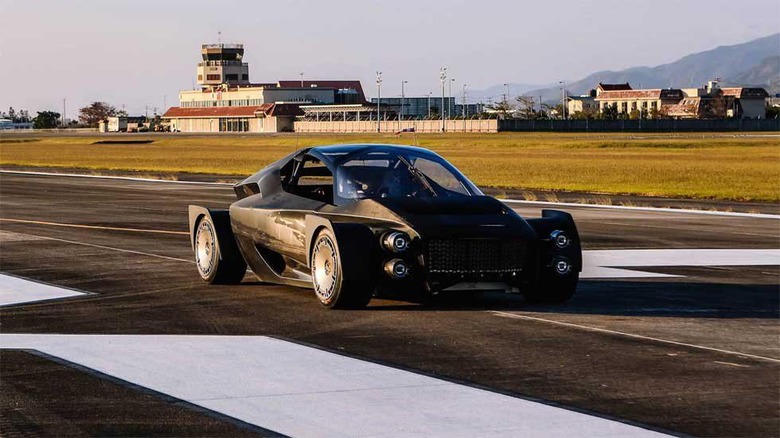 Xing Mobile has a strange looking, yet somehow very cool electric off-road supercar called the Miss R that has been in development. The thing that is different about this car and other electric supercars is its off-road capability, and the prototype has taken to the trial for the first time. For off-road use, you apparently remove the fenders and swap the wheels.
Wherever you plan to drive the Miss R, it has some grunt under the hood with electric motors that were developed in-house by Xing Mobility that make 1,341 horsepower. Xing promises that is enough to move the car to 62 mph in 1.8 seconds. Hold the pedal to the floor and 124mph will come in 5.1 seconds.
The tech used in that electric propulsion system will also be used in a truck meant for the roads tipping the scales at 3.5 tons. Xing says that the Miss R is a platform for developing the powertrain for all sorts of applications.
The battery used by the Miss R is made of 98 modules with each having 4,116 cells submerged in 3M Novec 7200 Engineered Fluid to keep them cool. The battery pack is also swappable with Xing claiming a complete swap can be done in five minutes.
There is still a lot of mystery with the Miss R. for one, we have no idea when the car might enter production. Another mystery is price, an EV supercar sounds expensive but no hints have been given. We hope the finished product is better looking.
SOURCE: Motor1