Xiaomi's CES 2017 debut will launch a "global product"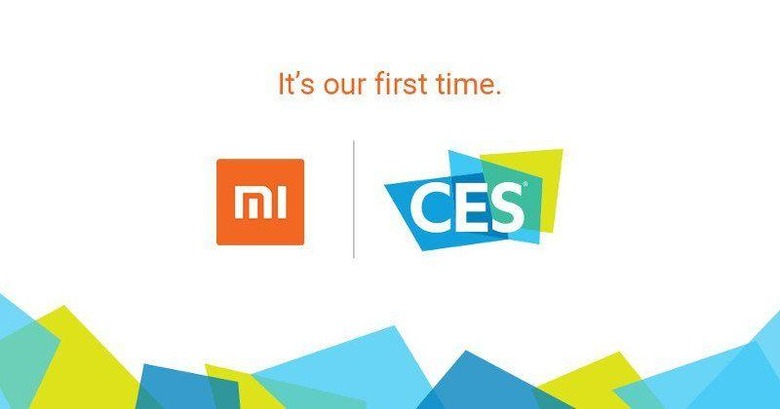 Is Xiaomi finally ready to break into the US smartphone market at long last? Is it not yet too late for the darling of the Chinese market? These and more will probably be the questions raised upon hearing about Xiaomi's upcoming big splash at CES 2017, the first time it is heading to the Las Vegas event. What it really said, however, that it was launching a "global product", which really could mean anything from Xiaomi's dozens of smart products, from phones to rice cookers.
Perhaps Xiaomi has finally gotten the message. It's long overdue a global, nay a US, appearance. Fans have been clamoring for years but Xiaomi seemed to have taken its sweet time. In the meantime, the likes of Huawei and honor, OPPO, OnePlus, and ZTE have been making headlines, raising the stakes for Xiaomi's arrival.
Of course, a "global product" could mean anything. But considering Xiaomi is already selling accessories and other devices, like the Mi Box smart set-top box, a smartphone is only reasonable. Or at least still highly anticipated. Here's the full blurb for Xiaomi's CES event:
"At its CES debut, leading technology company Xiaomi will be showcasing an exciting new product that illustrates how it is pushing the boundaries of innovation. Xiaomi was founded based on the vision "innovation for everyone" — with the belief that high-quality products built with cutting-edge technology should be made widely accessible."
One would hope Xiaomi is planning on unveiling a completely new smartphone, one that the Interwebs hasn't yet caught whiff of. At the very least, it might just be globally launching one of its many, many smartphones already available in China. Hopefully, at least, it will be the almost literally boundary-pushing Mi Mix.
SOURCE: @Xiaomi