Xiaomi teases more accurate, bigger fingerprint on display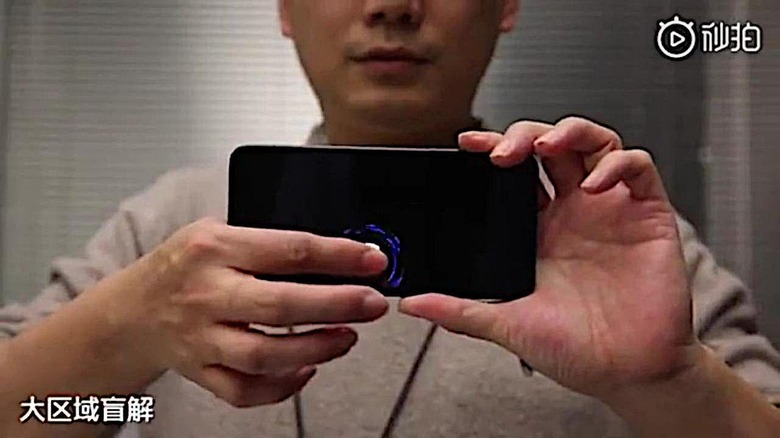 In-screen fingerprint scanners or fingerprint-on-display (FoD) sensors might be the future for many Android phones but their accuracy and speed compared to traditional optical sensors still leave some things to be desired. That said, we're just at the start of innovation in this area and we might see more in the months ahead. And kicking off that next generation of FoDs is none other than Xiaomi whose upcoming phones might be equipped with this state of the art in-screen sensor.
The first batch of in-screen fingerprint sensors are almost 1:1 the equivalent of regular fingerprint sensors, except a bit slower. They require you to place your finger on a specific portion of the screen despite having no visible button to press on. Enrolling a fingerprint also requires multiple presses to read and securely store the ridges of the fingerprint.
On his Weibo account, Xiaomi co-founder and president Lin Bin showed off a new FoD that the company has been developing that addresses those two limitations. First, enrolling a fingerprint only involves a single tap that lasts only a few seconds. Perhaps more importantly, the effective area where you can play you finger on to unlock the phone is many times bigger almost taking up half the screen.
This is definitely the holy grail of in-screen fingerprint scanners but only if it is as accurate and secure as optical sensors. There might be some doubt in that regard though we'll have to first see it on a real commercial phone before we can make that final judgment.