Xiaomi Redmi Note 5, Note 5 Pro launch: 18:9 screens for India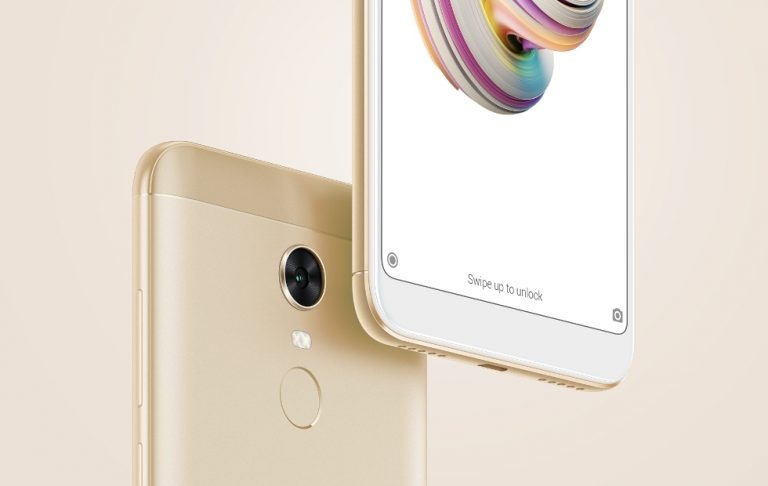 While some manufacturers like LG and HTC seems to be going on a smartphone diet, others like Xiaomi just keep on churning model after model of nearly identical smartphones. Case in point is one of two new phones it just launched in India under its Redmi line. The Redmi Note 5 might sound eerily familiar, at least to those who already met the Redmi 5 Plus last year. Good thing, then, that a surprise Redmi Note 5 Pro tagged along to spice things up.
It's not unusual for OEMs to sell different variants of a phone in different markets. Usually, however, they keep the same name or at least append a letter or symbol to that name. In the Redmi Note 5's case, however, it's a dead knocker for the Redmi 5 Plus the company launched just last December. We wouldn't be surprised if they're actually really the same phone.
The Redmi Note 5 runs on Qualcomm's last gen Snapdragon 625 mobile platform. There isn't really much to say about this phone other than it is one of the first Xiaomi phones to start flaunting an 18:9 screen, in this case, a 5.99-inch 2160x1080 Full HD+ panel. There's only one 12 megapixel camera on its back, sitting above the combined home button and fingerprint scanner. The same memory options are available, a choice between 3 GB RAM with 32 GB of storage or 4 GB RAM with 64 GB of space.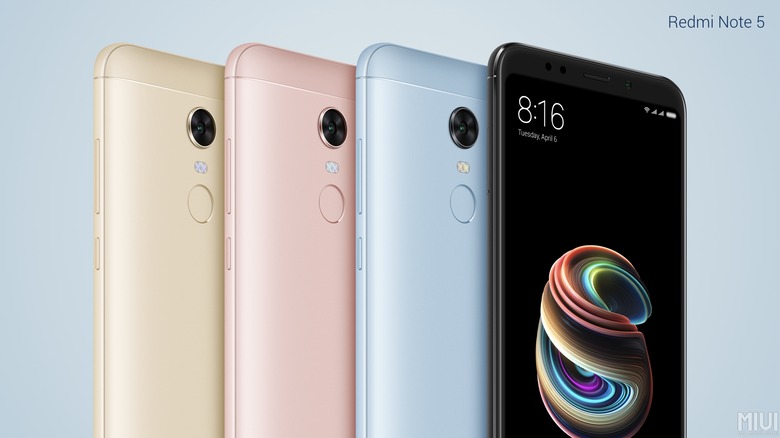 In many ways, the Redmi Note 5 also resembles the Redmi Note 4 before it, which was by intention. Xiaomi is positioning the Redmi Note 5 as "India's all-rounder", keeping some of the things that the Indian market loved about its predecessor and improving some aspects, not to mention giving it a lower price tag.
More interesting is the Redmi Note 5 Pro which wasn't leaked until a day before its debut. It levels up a bit, compared to the Redmi Note 5/Redmi 5 Plus, but still keeps some familial traits. The screen, for example, is still the same 5.99-inch 2160x1080 FHD+ 18:9 display and the battery remains at an admittedly generous 4,000 mAh. The processor, however, has been upgraded to a Qualcomm Snapdragon 636, which was announced October last year. It is, however, the first device to use that chip.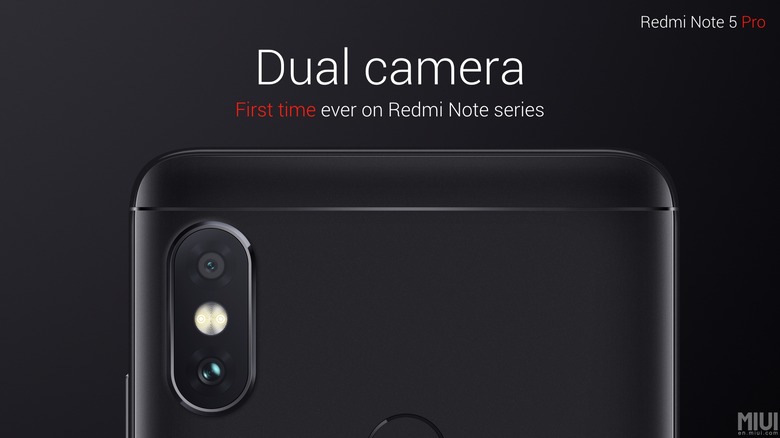 That isn't just the only big jump the Redmi Note 5 Pro makes. Unlike the non-Pro version, this one sports a dual camera setup, a 12 megapixel f/2.2 sensor paired with a 5 megapixel f/2.0. The selfie camera is now also a massive 20 megapixel Sony IMX376 sensor. The upgrades don't stop there. The Redmi Note 5 Pro not only has the highest RAM configuration in the Redmi series yet, at 6 GB, it also makes uses of the fastest LPDDR4X memory module in the market.
Both the Redmi Note 5 and the Redmi Note 5 Pro are noted to be running Android Nougat and MIUI 9. Given Xiaomi's less than satisfying track record in updates, it might take a while before it gets Android Oreo. The Redmi Note 5 will sell for 9,999 INR ($156) for the 3 GB RAM, 32 GB storage configuration and 11,999 INR ($187) for the 4 GB RAM, 64 GB of storage. The Redmi Note 5 Pro, on the other hand, asks for 16,999 INR ($265) for the 6 GB RAM model and 13,999 INR for the 4 GB model, both with 64 GB of internal storage. While the phones are launched in India, the siblings will eventually find their way to other supported markets as well as e-tailers. US buyers are, of course, still out of luck.