Xiaomi Redmi 5, 5 Plus pop up at TENAA, announcement next week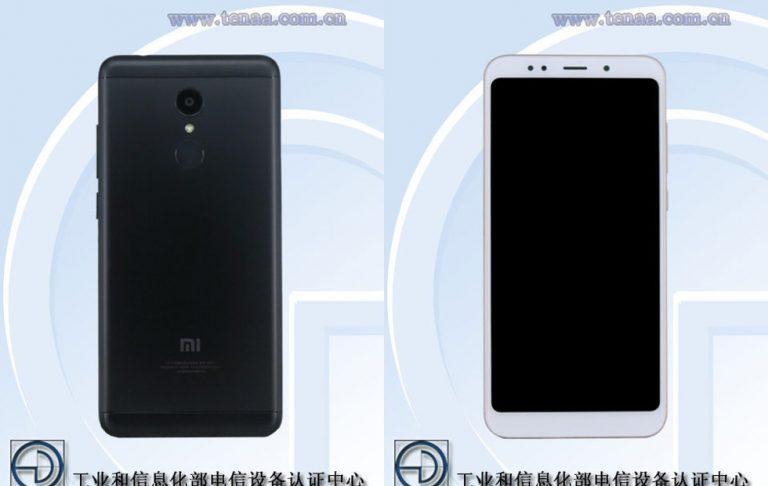 Just because the year is almost over doesn't mean the smartphone train has to stop. Indeed, it's a year-round journey and while some have pre-determined stops, others, don't. Take for example Xiaomi, who is set to announce its latest Redmi models next week. And just in time, we're seeing both the Redmi 5 and Redmi 5 Plus hit China's TENAA, revealing almost everything there is to know about the two.
It is rather ironic that Xiaomi didn't jump on the 18:9 screen trend with its main Mi line. Instead, the first was the Redmi Note 5. And, in a week's time, it will be followed by the Redmi 5 and Redmi 5 Plus. Neither, however, have edge-to-edge screens to flaunt.
The Redmi 5 is the smaller of the two, with a 5.7-inch screen and a 1440x720 "HD+" resolution. In comparison, the Redmi 5 Plus gets a more familiar 5.99-inch screen and 2160x1080 panel, a.k.a. "FHD+". In almost every other case, the two are nearly identical.
The Redmi 5 will be powered by a 1.8 GHz octa-core processor while the 5 Plus will go up to 2.0 GHz, both most likely a Snapdragon 600 series. RAM can be 3 or 4 GB while storage goes for 32 or 64 GB. The Redmi 5 does also have an even lower configuration of 2 GB RAM and 16 GB storage. As with the Redmi 4, the fingerprint scanner is on the back, which is convenient considering the screen will take up more space on the front now.
According to Xiaomi's own invite, the Redmi 5 and Redmi 5 Plus will be announced next week, 7th December. Hiring pop band SNH48, Xiaomi is clearly marketing the Redmi 5 for a younger audience that wants in on 18:9 screen party.
VIA: TENAA (Redmi 5), (Redmi 5 Plus)